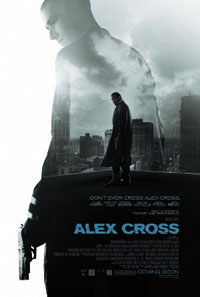 Alex Cross is a bad movie that aspires to be a mediocre movie, only to fail even at that modest goal — in spectacular fashion.
Based on the series of novels by James Patterson, Tyler Perry stars as a Detroit cop-turned-FBI-Agent who finds himself playing cat and mouse with a vicious killer (Matthew Fox) intent on the murder of a prominent businessman (Jean Reno) and anyone else remotely related to him.
Perry isn't the first to play Alex Cross on-screen. Morgan Freeman played the role in both Along Came a Spider and Kiss the Girls. As problematic as both those films are, Freeman's performances are actually pretty good. Although it's far from Alex Cross' biggest problem, Tyler Perry is no Morgan Freeman.
Trying to choose the film's biggest weak point is a near impossible challenge, as there's so little Alex Cross does well. In almost every aspect of filmmaking (acting, directing, cinematography, writing, editing, effects, and so on) the new adaptation of Patterson's character comes off as both incompetent and sophomoric.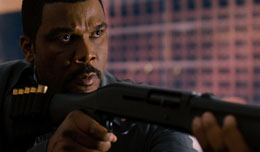 Directed by Rob Cohen (Stealth, The Mummy: Tomb of the Dragon Emperor, xXx) the movie begins by introducing our main characters including our killer and his first victim (Jessalyn Wanlim), Cross, his partner Tommy (Edward Burns), the member of the squad Tommy is sleeping with (Rachel Nichols), and Cross' boss (John C. McGinley). We also get the introduction of Cross' wife (Carmen Ejogo), mother (Cicely Tyson), and children (Yara Shahidi, Sayeed Shahidi). These scenes are only marginally strung together by editing that creates no flow or narrative structure to help tie the film's various elements together.
Cross' increasingly personal battle with the assassin — who leaves him clues so ridiculous that even Adam West and Burt Ward would have trouble deciphering them (even with their impossible leaps in logic) — leads to hamfisted "emotional" scenes. They pander to the audience's sympathy, hoping to gain our blessing to allow our hero to become a blood-thirsty vigilante that even Dirty Harry would blush at.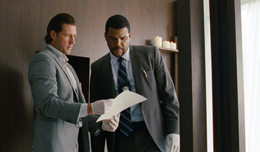 Cohen and screenwriters Marc Moss and Kerry Williamson struggle delivering even something as basic as an intelligible plot. The actions of our killer, nicknamed Picasso because he leaves charcoal drawings at crime scenes, only increase the protection of the businessman he's been hired to kill and unnecessarily engage the police to over-complicate what should be a simple murder for hire. Although the film's necessary "twist" solves this issue, it creates an entire new set of plot holes the screenplay has no intention of addressing.
We're also stuck with hysterically elaborate murders that make the plans of Heath Ledgers' Joker look like they were drawn up by a five-year-old. Huge explosions, black eyes, and broken bones are all shaken off by various characters like a persistent cough. All lasting effects have disappeared by the very next scene! Throw in some horrifically bad fight sequences where the camera shakes even when both men are standing still, and you've got all the makings of one of the year's worst films.
Alex Cross is a below-average straight-to-DVD movie whose flaws are only magnified in 35mm and blown up on the big screen. I'm really hoping the movie bombs at the box office because I don't think I can stand to watch even one more entry into a series of movies this poorly crafted.