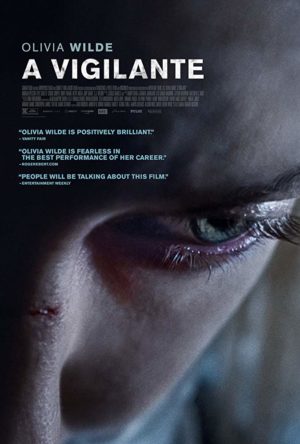 [Rating: Minor Rock Fist Up]
This movie should come with a trigger warning – at least for anyone who has ever been in the presence of a volatile male who is bigger than them (i.e. – probably all women, and a good portion of men). But there is catharsis here as well.
A Vigilante, the debut feature film from writer and director Sarah Daggar-Nickson, follows Sadie (Olivia Wilde) as she provides an escape route for battered people trapped in violence, eventually confronting her own past.
This isn't Enough – but there are similarities. There is krav maga and there is a stunningly beautiful actress taking down jerkfaces while donning disguises. Wilde is excellent in a role with very little dialogue. She provides a physical presence as strong as it needs to be, but also vulnerability and tenacity.
But A Vigilante goes farther, showing the rage that can be a product of being both smaller and socially-conditioned to be submissive and 'nice.' Female rage isn't necessarily related to being a man-hater, it can be frustration and resentment that has festered and compressed into a diamond-hard rage core.
My favorite scene in the movie involves a woman whose abuser is tied up on his knees. While he sits with his head bent, his soon-to-be ex destroys everything in their house – breaking TVs, game consoles, dishes – all to the tune of "I Don't Give A Fuck" by Boss. And Sadie eats cereal and lets her have her moment.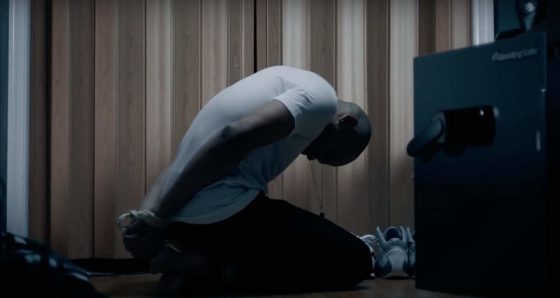 That's a strength of the film – showing the emotional complexity of this trauma, without rushing straight to congratulate the hero for removing the victim from the situation. Rather than focusing the action on the takedown of the bad guy, Dagger-Nickson shows the action in relief and freedom, taking time to focus on the survivor's perspective – rather than glorifying the violence of the disfunction. The abusers don't get names. They don't get futures. They don't get to be strong.
All that's in the first third, and then it drops a bit. Sadie's backstory fills in and her arc toward closure begins. And it's not that it isn't good – it's just that the first third was so strong, I kind of wanted more. I wanted to see more people freed from their cages, not listen to people talk in group therapy. This was a very rare occasion where I wanted more action, and less backstory.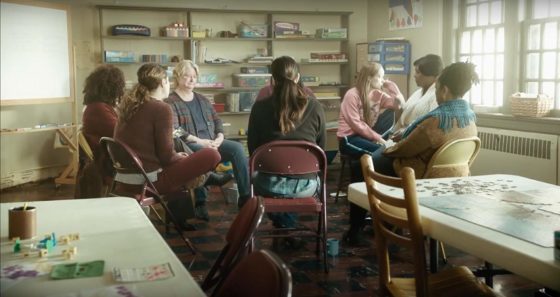 There's some redemption in the finale – as emotional truths win over physical violence, adding credibility to a narrative that's gotten a bit outlandish. Dagger-Nickson is showing a bleak world – but there is hope in it. And it's not just evident in her character arcs, but the quiet beauty she puts into establishing shots and occasionally indulgent atmospheric ones.
A Vigilante isn't a girl power movie. It has more in common with Kill Bill than it does with Sleeping With The Enemy. But I imagine the dedication to emotional realism will make it relatable for a widely female audience.