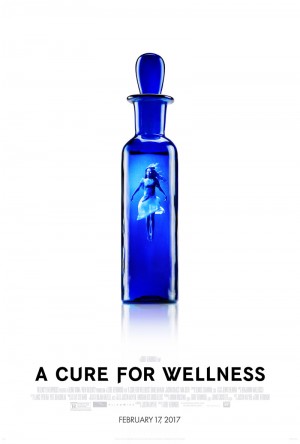 [Rating: Minor Rock Fist Down]

Director Gore Verbinski is known for his lush visuals and beautiful direction.
From The Ring to Pirates of the Caribbean: The Curse of the Black Pearl, his films are known for their vivid imagery. That's one positive you can always rely on with one of his films, and A Cure for Wellness is no exception.
The story as a whole unfortunately, doesn't work so well.
The film starts out with promise. A young executive is forced to retrieve his company's CEO from a remote spa in the Swiss Alps. The spa, known as a "wellness center" offers miraculous treatments to its guests, who seemingly never want to leave. Obviously things are not what they seem; as the secret to the spa's healing waters start to unravel.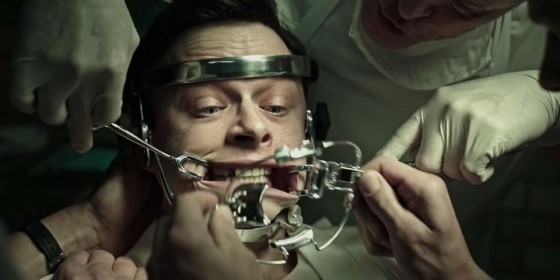 The film stars Dane DeHaan as Lockhart, the young man forced to find his boss. The character is brash and cocky, and it's difficult to care about him. Soon after he arrives at the center, an accident forces him to stay much longer then he had anticipated. Lockhart's journey, while highlighted with a dense, dreadful atmosphere, seems to stretch on far too long. The scenes start to feel tiresome at a point.
Other major characters Lockhart meets include a mysterious teenage patient named Hannah (Mia Goth) and the institute's director, Dr. Heinreich Volmer (Jason Isaacs). As the insanity continues to unfold, the movie morphs into a monster movie, switching gears more than half-way through the film. By the time we learn the truth it feels too late to care what happens to who.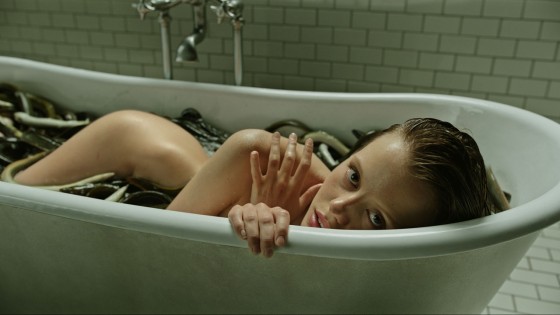 Gore Verbinski's track record is filled with films featuring stellar visuals, and A Cure for Wellness is no exception. The story unfortunately does not pay off by the films end. It ends up feeling like a patchwork of different films that can't seem to fit together well.