Robert Zemeckis has helmed his share of modern classics. "Disney's A Christmas Carol" is not one of them.
There's so much in the film rife with potential and I frequently caught glimpses of what it could have been. But, sadly, it just didn't amount to much.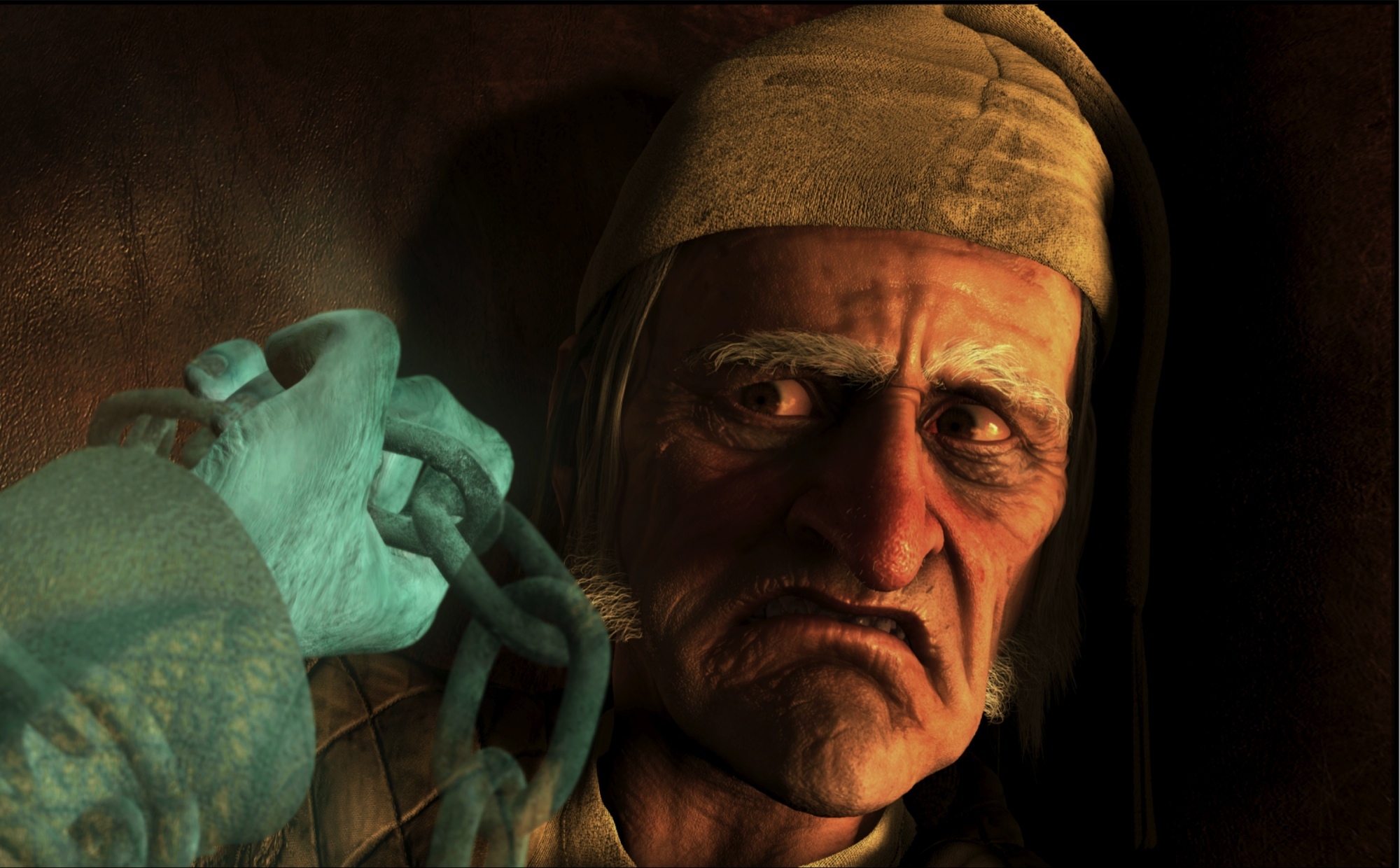 For one thing, it's operating at cross-purposes. The contents of the story as well as the vernacular employed throughout are not child-accessible. And you know what? I appreciate that. It's consistent with Dickens' tale of a man being haunted by various spectres on Christmas Eve that essentially frighten him into festive compliance.
But that serious narrative approach winds up being completely undermined by the visual and sonic strategy, which is, apparently, "more is more." More shrieks. More thuds. More bright lights. More flying, swirling, twirling scenes. More falling from great heights. More chases. All that time spent assaulting us could have been used to build up necessary emotion.
Jim Carrey is a perfect fit for this material. He plays Ebenezer Scrooge at every stage of his life exceedingly well and the motion-capture is startlingly realistic at times. And I was pleasantly surprised when it occurred to me that Gary Oldman was the man imbuing Cratchit with all that neurotic humility.
However, in Carrey's case, Scrooge becomes nothing more than a rag doll to be thrown around and dropped on his head and chased through city streets. Instead of being invested or amused, I spent most of my time wondering how a man his age could endure such tremendous physical strain. How about a subdued optical and aural experience to leave room for some Christmas spirit?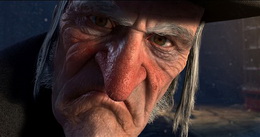 All this begs the question: Who exactly was this supposed to appeal to? Certainly not adults. For us, it's akin to seeing your favorite uncle drink too much at a wedding and embarrass himself on the dance floor. For kids, it's a gloomy, frightening experience fraught with purposeless eye candy (one family at my screening actually left within the first half hour because their kid got spooked).
The people that were apprehensive about "Where the Wild Things Are" because it was a bit despairing are the same people that are going to come out in droves to see this thing. And that's really disappointing. "Where the Wild Things Are" was profusely soulful and heartfelt and honest. Whatever was dark or scary about it had its roots in a very authentic place. This behemoth, on the contrary, has all the emotional honesty of an elaborate fireworks display.
Look, I know it's a 3D flick. I saw it IMAX and was as unimpressed by 3D as I've ever been. Dare I say that Charles Dickens wasn't the right authorial choice for a big-budget Disney adaptation to be shot in 3D and play on IMAX screens? Zemeckis directed "Forrest Gump." You're telling me he couldn't have made a delightful live-action version of this?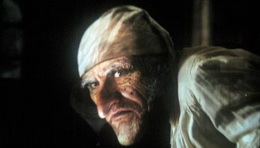 I actively wanted to like this movie. It certainly has some qualities. The themes are intact and the recreation of mid-19th century London is really captivating. Also, the animated characters are extremely expressive. But, again, why did they have to be animated in the first place? The only justification for that is the visual freedom permitted by animation, but that freedom is utilized in such a way that it robs the tale of its spirit almost entirely.
I'm a sentimental pushover and it doesn't take a lot to put me in the Christmas spirit. This film didn't. For all its sound and fury, it's pretty forgettable.