The Holocaust took a horrific human toll in both casualties and emotional scars that will last forever. Two movies coming out this Oscar season (and a third—"Defiance"—next month) are haunted by the spectre of this shameful event, although each takes a very different approach.
Click here to read a review of "Valkyrie," Part One of this piece, which ends: "Although Singer does manage to pull off a couple pretty tense situations, 'Valkyrie' is a pretty stiff and unemotional affair."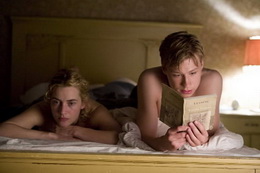 There is something very workmanlike also about "The Reader," an adaptation of Bernard Schlink's controversial 1995 novel. Though it takes place after World War II, the movie is about the long shadow the Holocaust has cast over German culture, and unlike "Valkyrie," it revels in complicated moral dilemmas. Still, one commonality: Rather than sympathizing with an officer in the German army, we are instead asked to pity a guard who sent prisoners to their deaths in the concentration camps.
Kate Winslet plays Hanna Schmitz, the former guard who now works on a cable car, and starts an inappropriate sexual relationship with a 15-year old boy named Michael (David Kross). She makes him read to her before they have sex, and although he relishes the attention, it affects all of his adult relationships with women. Many years later, he discovers her sordid past when she is on trial for war crimes. Her simplistic view of her job and subsequent bogus confession further infuriates a very conflicted Michael, who is now studying to be a lawyer.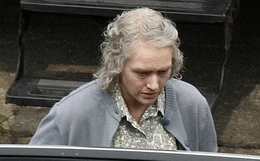 Director Stephen Daldry ("Billy Elliot," "The Hours") spends a lot of time showing the relationship develop, but Ralph Fiennes, who plays Michael as an adult, is left alone to ponder the complicated issues at play. Some more time in the latter half of the movie might have tightened up the many complicated themes that the movie brings to light.
As it stands, "The Reader" at least has a perspective on the Holocaust and deals with a subject that most films won't—the idea of a national conscience and responsibility vs. personal relationships.
"The Reader" is not a perfect film by any means, but it at least gets you thinking—something that "Valkyrie" want you to avoid at all costs.