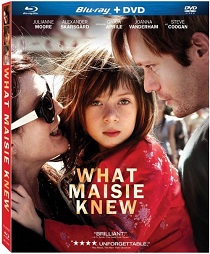 What Maisie Knew (2013)
Out in a Blu-ray and DVD combo pack tomorrow, Scott McGehee and David Siegel direct What Maisie Knew, a perceptive adaptation of Henry James' 1897 novel about a child stuck in the middle of a custody battle between divorced parents in London. Updated to modern-day New York by screenwriters Nancy Doyne and Carroll Cartwright, it's a mostly somber but terrific film, anchored by strong performances all around.
Julianne Moore and Steve Coogan are the parents who talk about her like she's not there and are constantly pitting 6-year-old Maisie against the other. they are completely irresponsible and self-involved nightmare parents, using Maisie as an excuse to justify all kinds of their own awful behavior.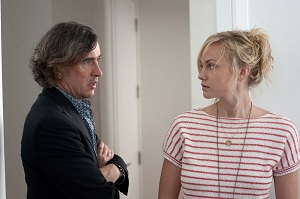 Alexander Skarsgård and Joanna Vanderham are the significant others, who end up spending the most time with Maisie. The movie departs from the book by omitting a central character and not showing Maisie grow significantly older, but it still revolves around lack of choice — at least until an ending that
Because the entire film is from Maisie's perspective, we see how she eventually wakes up to the true nature of her parents through her eyes. It's tricky because using this device could end up heavy-handed, but because of some shrewd and evocative montage editing, McGehee and Siegel cover a lot of ground and character development in surprisingly subtle fashion.
But none of What Maisie Knew would work without the remarkable performance of young Onata Aprile as Maisie at the heart of the film. She's precocious without being forced and quirky, and totally in the moment in every scene. Audio commentary with the directors and seven minutes of deleted scenes round out this nice Blu-ray/DVD Combo Pack.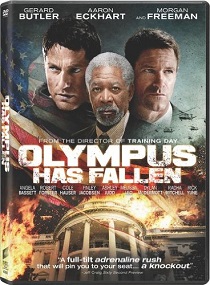 Olympus Has Fallen (2013)
I caught up with Olympus Has Fallen — the first of the two "attack on the White House" movies this spring — on DVD, which is also out tomorrow. There's a Blu-ray release with identical special features on it as well, which consist of some short featurettes about the movie's visual effects and some nonsense about director Antione Fuqua's insistence that the action in this "cautionary tale" be realistic.
Calling Olympus Has Fallen a "cautionary tale," however, is giving the movie way too much credit. That assumes that it's some sort of Paul Greengrass-style shakycam docudrama without recognizable actors that envelops an audience in what seems like real-life drama, à la United 93. It's not. It has big-name stars like Gerard Butler, Aaron Eckhart, Morgan Freeman, and Melissa Leo, all trying desperately to play things as straight as possible.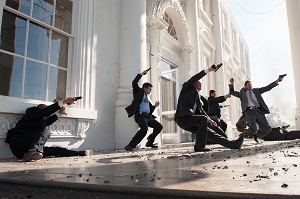 What a trashy, trashy movie this is, masquerading as some kind of patriotic what-if fable. If you want to see a film where secret service agents, military, and the highest ranking officials in the U.S. government are mowed down in bloody gunfire and subjected to humiliation, Olympus Has Fallen is for you. At first, as the North Korean forces advance on the White House, there is that "wow" factor of seeing this happen, but it quickly becomes a laughable parade of ultra-violence. When Freeman is rolled out as the new Commander-in-Chief during the crisis, it's a pretty desperate stab at credibility (which lately seems to be the only kind of roles he's been taking).
By the time Fuqua trots out the patriotic rah-rah at the end with voiceover and images of the flag, it's really time to roll the eyes. It's not a cautionary tale. Olympus Has Fallen is about as crass a commercial endeavor as anything.