Although the term "film noir" hadn't yet been established by 1947 when director Nicholas Ray was making his debut film They Live By Night, many of the elements of the genre/style were firmly in place: a murder, a private eye, a femme fatale, a big city setting, expressionistic cinematography, and shadows everywhere.
However, Ray's adaptation of Edward Anderson's Depression-era novel Thieves Like Us wasn't modeled after any of those things. In what has come to be known as "rural noir," They Live By Night has the same doomed characters that populate so many other noir films of the era, but it follows them in the daylight and on the run, far way from cities. What's more, they aren't driven by selfish lust or money. Escaped convict Bowie (Farley Granger) and wide-eyed tomboy Keechie (Cathy O'Donnell) are truly in love.
Although it's not nearly as flashy, it's about as assured a debut film as you'll see this side of Citizen Kane (the films share producer John Houseman), and kudos to The Criterion Collection for having the foresight to bring aboard this new Blu-ray of They Live By Night, from a new 2K restoration.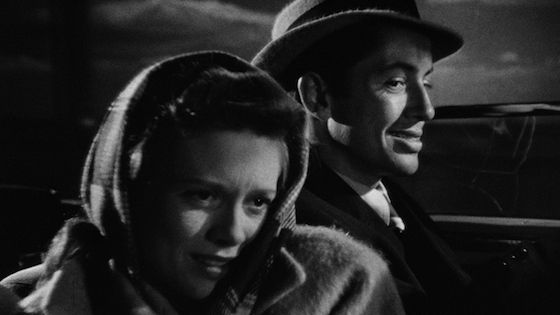 Ray had an interesting background that gave him rare insight into achieving an authentic sense of the characters of Thieves Like Us (which was also adapted by Robert Altman in 1974 with a complete tonal shift). Here's an excerpt from the essay that's included in the Blu-ray's booklet, "They Live by Night: Dream Journey" by Bernard Eisenschitz:
His background included work onstage, both political and legitimate, in field trips to record folk culture, in integrated nightclubs, for the New Deal's Works Progress Adminis­tration, and for radio. Thornton Wilder, Frank Lloyd Wright, Elia Kazan, Alan Lomax, Woody Guthrie, and Leadbelly had shaped his outlook on life and art. "Nick partic­ularly was very familiar with that territory," Houseman said of the story's south­ern backdrop. "He'd been there when he worked with the Lomaxes, he'd been there when he worked with the Department of Agriculture, and so on. And that whole Depression thing was terribly his stuff." Although there is no explicit indication of the film's setting in time, its whole fabric conjures the thirties era.
What's remarkable about the level of level of authenticity that Ray got is that he did it with very little on-location shooting. The famous birds-eye helicopter shot that opens the movie was an exception, and one made possible by RKO's lax attitude toward the film. Again, in contrast to the prevailing wisdom of the classic Hollywood style, much of They Live By Night was shot in close-up, in order to truly draw audiences into the romance between Bowie and Keechie.
Maybe because of this close-up strategy, the actors all have a more naturalistic bent than most of the films of the day, opting for a low-key simmering approach. The result is a more intimate portrait of these two lovers. Towards the latter half of the film, Ray uses the same strategy for the conflicted Mattie (Helen Craig), a woman who makes a difficult decision to go full turncoat, with dire consequences. It raises the stakes of the film's climax, and packs an emotional punch.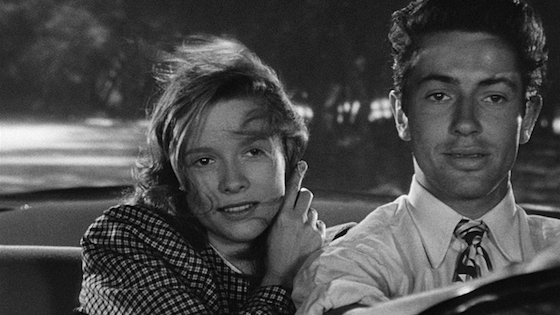 Ray would go on to make In a Lonely Place, Johnny Guitar, and most famously, A Rebel Without A Cause. The new Criterion Blu-ray of They Live by Night proves that his filmmaking was assured and iconoclastic right from the beginning.
The Blu-ray features an older but very informative audio commentary featuring film historian Eddie Muller and Granger, a new video interview with film critic Imogen Sara Smith, illustrated audio interview excerpts from 1956 with Houseman, and an 2007 short with film critic Molly Haskell, filmmakers Christopher Coppola and Oliver Stone, and film noir specialists Alain Silver and James Ursini from an older DVD that serves mostly as an introduction.