Both of the stories behind the making of two new Blu-ray releases out this week are so crazy that they actually rival the movies themselves. That's perfect, of course, for a format that encourages special features and behind-the-scenes content.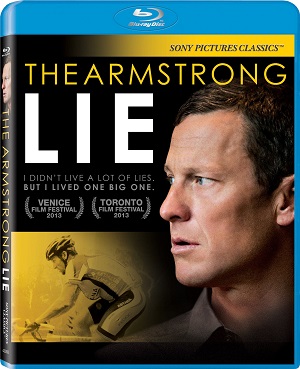 The Armstrong Lie (2013)
Alex Gibney's documentary about cycling legend Lance Armstrong and his fall from grace has an edge to it like none of his other films. Gibney is the award-winning documentarian behind Enron: The Smartest Guys in the Room and Taxi to the Dark Side, as well as 20 other films. But in The Armstrong Lie, Gibney is a character.
The reason he has become a character is because he became part of the story. Gibney thought he was making a movie called The Road Back about the retired Armstrong's return to professional cycling in 2008. He was with the Armstrong on his Tour de France comeback trail, became friendly with him, and made an edit of that movie with Matt Damon narrating. But once the allegations of doping became too obvious to refute, Gibney started looking at his footage in a different light.
The Armstrong Lie is a fascinating portrait of a man in denial, told from the firsthand perspective of Gibney, who himself was duped at a certain level by Armstrong's own confidence and charm. Rather than merely profiling the chain of events that led up to Armstrong's admission that he had lies all these years, it's a personal, inside account of someone examining their own complicity. Gibney's audio commentary goes even further into the story, as do nine deleted scenes, and a 36-minute Q&A with Gibney and other producers of the film at the Toronto International Film Festival.
\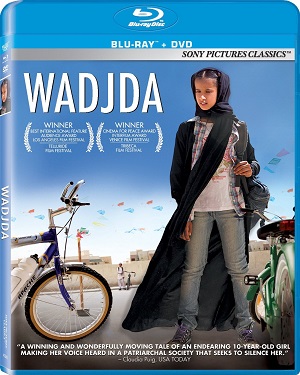 Wadjda (2013)
Out today in a Blu-ray/DVD combo pack is director Haifaa Al Mansour's film about an 11-year-old girl in Saudi Arabia named Wadjda (Waad Mohammed) who longs for some of the same freedoms that women in the Western world take for granted. It's a simple story, but one that gains its weight from the knowledge that there are probably hundreds of thousands of girls just like her in the country, heretofore unseen.
The metaphorical object of her desire is a bicycle — one that is too expensive for her to afford, besides the fact that it would be frowned upon for her to have it anyway.  Out in public, at school, and at home, she butts up against the restrictions that women face in Saudi culture, and her normal everyday kid desires put her in a constant state of rebellion. At times, Wadjda is a little on the nose, and the filmmaking is straightforward and unadorned, but the sentiment comes from a real place and it's a wonder this movie got made at all in the first place.
Since women are not supposed to be seen outside — and certainly not ordering men around — Al Mansour had to shoot the outdoor scenes from inside a van, looking at a monitor and communicating with her crew via a walkie-talkie. All of this and more challenges in the making of Wadjda are covered in the extra features, which include a director's commentary, a 30-minute Making-Of doc, and a substantive Q&A with Al Mansour for the DGA.