This review originally appeared in shorter form on KSNT-NBC, KTKA-ABC, and KTMJ-FOX, Kansas First News.
Looking for something different to rent? A concert documentary from one of rock's icons and a classic romantic film are out on DVD and Blu-ray now.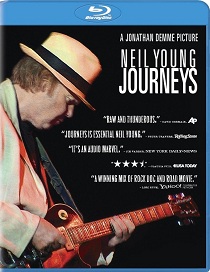 Neil Young Journeys (2011)
Neil Young Journeys is the third Neil Young concert documentary in six years from Oscar-winning filmmaker Jonathan Demme.
If, like me, you're a big fan of Neil Young's work, you'll enjoy most of the soulful one-man performances in the movie from Toronto's Massey Hall, shot on the latest hi-def equipment. The close-up angles do much to amplify the intensity of the performance, but sometimes the shots obscure part of Young's face in favor of an artsy frame.
Unfortunately, there's too much material drawing from his mediocre Le Noise album and the interview segments where Young drives around Ontario telling stories from his youth are less than revelatory.
All in all, Neil Young Journeys has a great sound mix, but is pretty much a miss.
Children of Paradise (1945)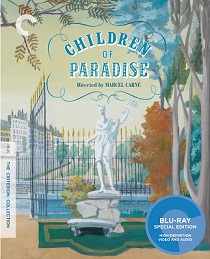 Shot at least partially in secret under unthinkable conditions during the German occupation of France in World War II, director Marcel Carné's Children of Paradise is now widely regarded as the best romantic film of all time.
No less than four men—a criminal, a Count, a mime, and an actor—fall for an enigmatic woman amidst the turbulent backdrop of a seedy Paris theater district in the early 1800s. This epic film is over three hours, but it's brimming full of extravagant sets and passionate performances that look terrific in this Criterion Collection edition.
It's easy to get caught up in the naked jealousy, longing, betrayal, and above all, unrequited love that's on display in Children of Paradise. That's largely because its sentiment isn't forced, which is rare for a romantic film.
The movie isn't necessarily realistic—it's about the theater after all—but its unusually cynical center keeps it from becoming so much sentimental mush, while delivering the heartbreak that audiences so crave.
The excellent Criterion Collection edition features a video introduction by no less than Terry Gilliam, audio commentaries by film scholars Brian Stonehill and Charles Affron, two documentaries, a restoration demonstration, and a visual essay on the design of the film.