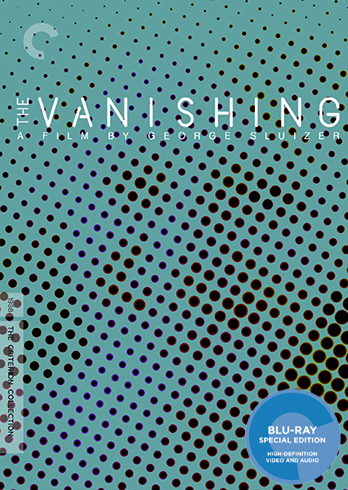 [Solid Rock Fist Up]
I'm sure the timing between the release of David Fincher's Gone Girl in the theaters and the new Blu-ray release of Dutch filmmaker George Sluizer's The Vanishing from The Criterion Collection, is not coincidental at all.
Both films revolve around the mysterious disappearance of a woman and the ensuing search to find her. And although they have very different conclusions (and very different things to say about human nature), both of them involve the obsessive behavior of several characters.
In The Vanishing (Spoorloos), its Rex (Gene Bervoets), who his ruins chances for another relationship by relentlessly pursuing the truth about his what happened to his girlfriend Saskia (Johanna ter Steege). There's also the obsessive drive of a professor and family man (Bernard-Pierre Donnadieu) to prove to himself the duality of human nature after rescuing a girl from drowning and being called a hero.
The Vanishing is ultimately the more successful of the two movies by a vast margin, because even when its stretches credulity (which Gone Girl does during every moment of its empty-headed, button-pushing third act), The Vanishing poses a way more compelling question: How far will a person go to find closure?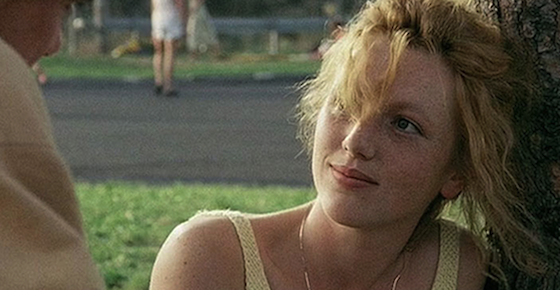 Sluizer adapted the film from a novella called The Golden Egg by Tim Krabbé, but he takes a more non-linear approach, which heightens the story at strategic moments to build suspense. Saskia foreshadows her fate with a dream about being trapped in a golden egg, and Sluizer gives that image a visual counterpart in act one as Rex exits a tunnel and sees Saskia framed within the bright outdoor light. The movie toys not only with our expectations of Saskia's disappearance, but also with our expectations of how a thriller unfolds after the inciting action.
What is remarkable about The Vanishing is how, like Gone Girl, it reveals much about its central mystery fairly early on in the film. Unlike Gone Girl, it continues to deepen its characters and maintain a believable sense of dread that plays into its central conceit. I know that I shouldn't be too worried about spoiling the ending of a film that's 26 years old, but I'm still not going to do it. Let's just say that within all the darkness, there is a moment that rings so true, it's actually kind of funny.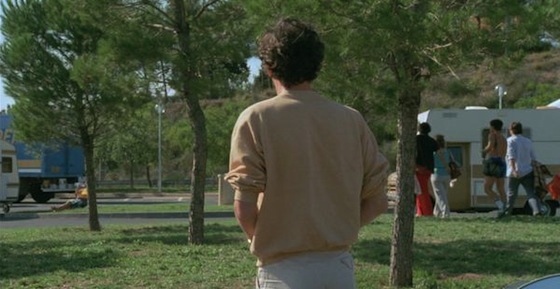 The Vanishing was released to great acclaim in 1988 in the Netherlands (and Stanley Kubrick called it the most terrifying film he'd seen), but it didn't reach America until 1991. It was a minor sensation here as well, spawning the rare American remake that was also helmed by its original director. Amazingly, Sluizer changed the ending in the much-hated remake (which starred Jeff Bridges, Keifer Sutherland, and Sandra Bullock), altering the point of the entire film!
The new 4K restoration looks beautiful, but this is the rare Criterion Collection release where the disc could have actually used more supplemental material. Although there are some brief, informative 2014 interviews with Sluizer and ter Steege (15 to 20 minutes in length each), there is no audio commentary included and nothing from 1988-91, when the film originally made its mark.