Beginners (2011) Blu-ray Review
Read Trey Hock's theatrical review of Beginners here.
Out on Blu-ray and DVD this week is a film that most people missed in the theaters, but is definitely worth checking out on home video.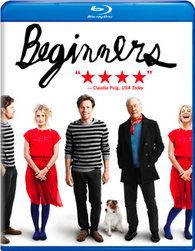 Christopher Plummer is gaining a lot of Oscar buzz for his performance as a man who comes out as gay not long after his wife dies. Ewan MacGregor plays his son Oliver, and Beginnners, directed by Mike Mills, is his story.
Mills shuffles important events in Oliver's life dating all the way back to his childhood and his unusual bond with his mother. Oliver is crippled by sadness and struggling with figuring out his own life when he meets a French actress named Anna at a party (Mélanie Laurent) and forms an instant bond.
Beginners presents the story of Oliver's father's decline in health concurrently with his burgeoning relationship with Anna, and is very frank about Oliver's self-destructive behavior.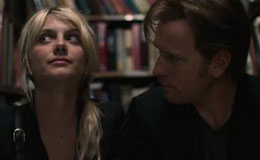 MacGregor finds a nice balance between Oliver's tenderness and inability to enjoy himself, and Laurent gives Anna way more depth than the standard "dream girl" role that exists solely to enrich the protagonist's life during a rough patch.
It is through the example set by his father that Oliver learns to live in the moment and not let the big picture drag him down. Christopher Plummer is simply wonderful.
As a man who feels like he's waited his entire life to be himself, Plummer radiates warmth, joy, and true self-discovery. It's intoxicating to watch the man make up for years of self-repression and truly embrace himself for the first time.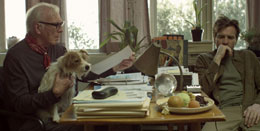 But this doesn't mean the movie is all surface-value thrills and kicks. Mills frames the tale with enough melancholy and self-reflection to give Beginners more than its fair share of observational truths.
In the end, it's a surprisingly optimistic movie while still retaining a dark and self-reflective tone.
An audio commentary with writer/director Mike Mills and a 15-minute making-of featurette talk about the autobiographical nature of the film.