This review originally appeared in shorter form on KSNT-NBC, KTKA-ABC, and KTMJ-FOX Kansas First News.
A long-delayed dramatic movie with some big stars and a not-needed sequel with some actors who probably needed the work are available on Blu-ray and DVD now.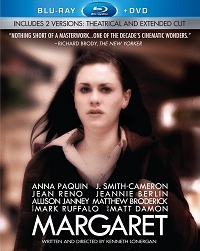 Margaret (2011)
After being filmed in 2005 and languishing in a post-production nightmare for six years, writer/director Kenneth Lonergan's remarkable New York drama Margaret was finally and unceremoniously dumped into just 14 theaters late last year, in a shorter cut than intended.
The full three-hour cut of the movie, starring Anna Paquin as a Manhattan high-school student dealing with severe guilt and the normal growing pains of adolescence, is out now on DVD, while the Blu-ray featuring the two-and-a-half-hour version is in the same package.
Co-starring Matt Damon, Mark Ruffalo, and Matthew Broderick, Margaret is an engrossing character study with so much insight into human frailty that it's actually quite disturbing. Lonergan portrays Paquin's distress with an honesty and wide enough context so that it can be extrapolated to the entirety of post-9/11 New York City.
Character dramas this rich and complicated don't come along too often, so I see why it scared Fox Searchlight, but it's one of the best movies of the last couple years. At least it's now available for serious film fans to see and discuss.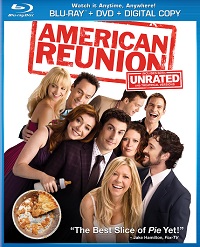 American Reunion (2012)
Also available now is American Reunion, the mildly desperate sequel that will rekindle just enough fond feelings for the original American Pie movie before helping you remember why you haven't seen many of the original cast members since then.
Once again, Seann William Scott steals the show as Stifler, even if many of the immature jokes are pretty creepy when they are 30-something guys aiming them at high school girls.
The Blu-ray contains lots of inconsequential extras and the 41 minutes of deleted and extended scenes has a gag reel that may be funnier than the entire film.