This review originally appeared in shorter form on KSNT-NBC, KTKA-ABC, and KTMJ-FOX, Kansas First News.
Two family-oriented movies are out this week on Blu-ray and DVD. One is a 3D adventure film and the other is a genuine comedy classic for all time.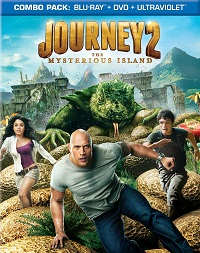 Journey 2 The Mysterious Island (2012)
Journey 2 The Mysterious Island is the good-natured, special-effects heavy sequel to the 2008 family adventure Journey to the Center of the Earth. Dwayne Johnson has replaced Brendan Fraser in this new one, but Josh Hutcherson, best known now as Peeta in The Hunger Games, is still the young hero.
The entire film is a flimsy excuse to show off lots of special effects, some of them better than others. Loosely adapted from Jules Verne's novel The Mysterious Island, with a little Gulliver's Travels and Treasure Island thrown in, it's a harmless, lighthearted film with wooden acting, a nice message about accepting your parents—whoever they are—and again, lots of ridiculous CGI.
Journey 2 The Mysterious Island is definitely aimed at younger kids because most of the humor is lowbrow and really obvious, but it has such an energetic quality (and a game Michael Caine) so it's hard to not to let it work some kind of easy charm on you.
It was probably a lot more fun in 3D, since things are constantly jumping out at the screen, so if you have a 3D TV and Blu-ray player, I guess that's the way to go. There's no real reason to talk about any of the worthless extras on the disc.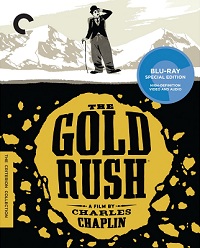 The Gold Rush (1925/42)
Those viewers who have yet to embrace the films of the silent era might be surprised at how well Charlie Chaplin's classic comedy The Gold Rush holds up today.
Criterion's new Blu-ray and DVD contains both the original 1925 silent version and Chaplin's 1942 sound version that removes title cards and adds narration from Chaplin himself. The writer/star/director also trimmed some of the fat, releasing the second version with a shorter running time and an ending that was more mature and more reflective of the world's mood at the time of the re-release.
Both versions of The Gold Rush are undisputed classics, following The Tramp (or The Lone Prospector) in Alaska as he prospects for gold, gets in and out of danger, and falls in love.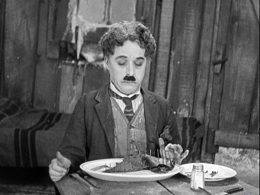 Chaplin said that this was the film he wanted to be remembered for, and it's chock full of great moments. The dance of the dinner rolls, walking against the wind, eating his shoe—many of his most famous bits are from this movie, and they are as funny as ever today.
The Gold Rush shows Chaplin mixing slapstick with heartbreak like nobody else could. It's plotted in an episodic fashion, but each piece of the puzzle is also a memorable, entertaining bit in and of itself.
This movie that was the highest-grossing comedy of the silent era. If you're looking to get into Charlie Chaplin film, this is the one to start with. Honestly, what are you waiting for?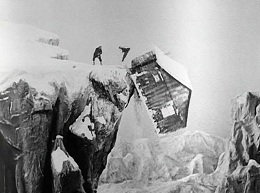 It's a Criterion release, so the special features are solid and give you a good introduction to the film's cultural effect and it's technical side.
The special effects were innovative for their time, and there's a 20 minute feature on that, as well as a 30-minute documentary about the impact that Chaplin had on director Idrissa Ouedraogo when he was growing up in Burkina Faso, proving that Chaplin's style crosses borders and language barriers.
The restoration of the original version of The Gold Rush  is covered in a 15-minute short, there's a technical analysis commentary track by Chaplin biographer Jeffrey Vance , and an illustrated booklet featuring an essay by film critic Luc Sante and James Agree's review of the 1942 version.
Journey 2 The Mysterious Island was received as a promotional Blu-ray from Warner Brothers.