This review originally appeared on KSNT-NBC, KTKA-ABC, and KTMJ-FOX, Kansas First News.
An unusual action movie and a music documentary from one of the most respected filmmakers working today are out on Blu-ray and DVD now.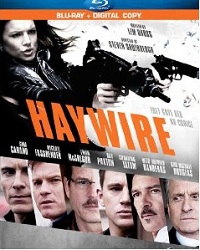 Haywire (2012)
Haywire is an interesting experiment from director Steven Soderbergh. By casting non-actor but real-life mixed martial arts star Gina Carano in the lead role, he has sacrificed dialogue and character for completely believable fight sequences.
Carano isn't a convincing actor, but she's mainly meant to glower and be tough anyway.
Ewan McGregor, Michael Fassbender, and Michael Douglas all acquit themselves capably in this low-budget action thriller, but the movie is really only bursting at the seams during its fight scenes. Instead of rapid-fire cutting to accentuate the danger, the camera just stops and pays witness to the action.
Since its Carano and her co-stars actually doing the stunts, Haywire feels more real than most action flicks.
George Harrison: Living in the Material World (2011)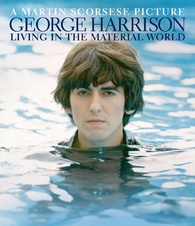 George Harrison was often known as "the quiet Beatle," but in the Martin Scorsese-directed award-winning documentary George Harrison: Living in the Material World, the mysterious singer/songwriter comes alive.
Originally airing on HBO last year, this insightful documentary finds that there was more to Harrison than his much-touted spiritual side.
He actually had an incisive sense of humor and although he didn't share his feelings in public often, the songs he wrote for The Beatles and in his solo career were very personal.
This two-part nonfiction film is a little long, but it is full of great insight that Beatles fans will find fascinating—and of course the music is top-notch. The bonus content on the basic version of the movie is pretty fluffy and lasts about 10 minutes total.
A Deluxe Version of the Blu-ray and DVD, however, also contains a CD of rare Harrison tracks.