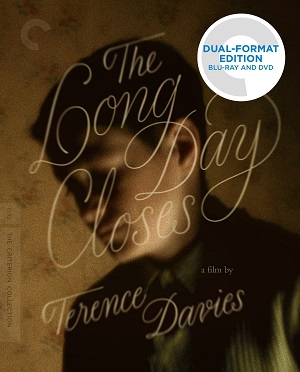 You've probably seen plenty of period pieces set in post-war Britain, but the 1950s working-class Liverpool neighborhood of writer/director Terence Davies' 1992 film The Long Day Closes is portrayed quite differently than you've seen it before.
Experienced completely through the eyes of an 11-year-old boy named Bud (played by Leigh McCormack and a stand-in for young Davies himself), The Long Day Closes has all the production design and costumes you might expect, but Davies approaches each moment as a deeply personal and specific memory.
Along with director of photography Michael Coulter, he recreates the happiest years of his youth with lush and evocative impressionistic flair.
The movie, which impressed audiences at the 1992 Cannes Film Festival and is newly restored and available in a dual-format Blu-ray/DVD from The Criterion Collection, opens with what looks to be a still shoot of a vase of roses. As the credits slowly cycle through. however, a series of dissolves show reveal them to be wilting away.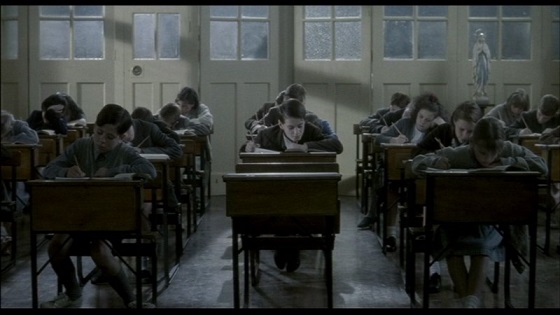 The Long Day Closes is essentially plotless, but if there was one progression made clear by the film's conclusion, it is that time will eventually march on and all these moments will live on as memories only.
Bud is a lonely Catholic boy, receiving his fair share of bullying at school and the requisite amount of religious guilt. For comfort, he escapes to (where else in an autobiographical work?) the movies and the warm embrace of his working-class family.
Davies says on the commentary track — which is unusually open-hearted and revealing — that he has never been happier in his life than he was in the four years following his abusive father's death. His mother blossomed, deservedly so, he says, and The Long Day Closes has the actress playing the mother (Marjorie Yates) singing several of the tunes that his mother used to sing.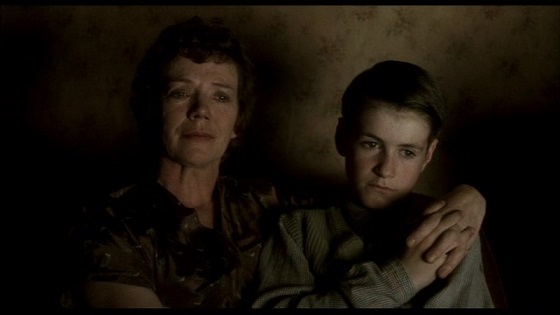 In fact, music is a huge part of the movie's dream-like tapestry. The film uses at least 35 pieces of music, almost all taken from personal reminisces and the actual films he saw when he was a boy. One scene with subtle and sweet emotional resonance has Bud and his older sister Helen (Ayse Owens) performing a song and dance routine for the family. McCormack's purity is so touching. He can't sing very well and he doesn't really know all the words quite by heart, but it's all on his face — how happy and content he is to be up there with his sister, and how much he wants to please her.
Coulter's fluid camera movement and beautifully framed shots give the entire movie an idyllic quality. Through a series of slow dissolves, overlapping dialogue and sound effects, and picture-in-picture moments, Davies creates an immersive, idyllic experience. From the outset (and the title of the movie), it's clear that we are witnessing a snapshot in time. Davies is coming to terms with his past, and the audience is getting a thoughtfully realized version of that, with all the sad resignation that comes with it.
It's rare that a commentary track can also break your heart, but listening to the one with Davies and Coulter included her might just do that. Coulter addresses all the technical challenges of the long takes and sweeping camera moves in certain scenes, while Davies almost exclusively views the film as his autobiography. Looking at the actors onscreen that played his brother and his girlfriend, later wife, Davies doesn't refer to the actors:  "That's my brother John with Jean. She's now dead too. Ah, it seems incredible now that they've all gone."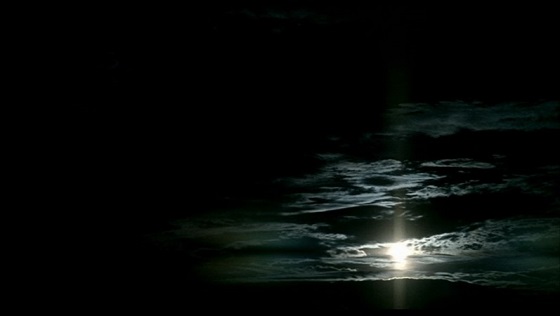 The Long Day Closes is famous for its mournful ending, in which a camera shows Bud standing silently in a doorway as rocks fall and dust gathers around him. The camera slowly pans through a collapsing basement and up to he and a friend, as Davies puts it "sitting at the edge of the world." They lookout over a dark sky with clouds swiftly passing by a full moon as a choral rendition of the late 19th century song "The Long Day Closes"  plays in its entirety.
The Blu-ray and DVD included in the Criterion package both come with all the extra features, including new interviews with executive producer Colin MacCabe and production designer Christopher Hobbs; the commentary track with Davies and Coulter, which has some long pauses but is full of deep reflection; and a revealing 1992 episode of the British TV series The South Bank Show from 1992, featuring Davies, footage from the film's production, and interviews with cast and crew.