This review originally appeared in shorter form on KSNT-NBC, KTKA-ABC, and KTMJ-FOX, Kansas First News.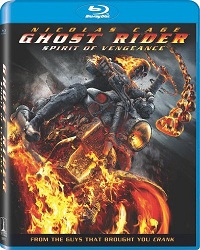 Ghost Rider: Spirit of Vengeance (2012)
Five years ago when Nicolas Cage starred as Ghost Rider, audiences asked themselves: How can a movie about a leather-clad motorcyclist with a flaming skull be so tame?
Apparently Ghost Rider: Spirit of Vengeance, the sequel nobody asked for, was made to try and right that wrong. The good news is: They got it half right.
The directing team of Mark Neveldine and Brian Taylor, who made the tongue-in-cheek action movies in the Crank series, bring a similar anything-goes style to the special effects and action, which are energetic and top-notch.
There are flashes of their self-deprecating sense of humor also, but even those can't overcome a story that's completely inert and uninvolving.
Some of the bonus content on the disc (including director's commentary where Neveldine/Taylor appear onscreen to illustrate their technique) is actually better than the movie itself.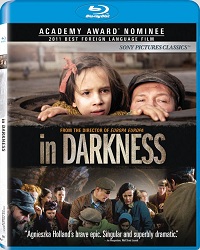 In Darkness (2011)
On the other hand, In Darkness is a powerful Holocaust drama based on the real-life story of Jews who hid in the sewers of Poland during its occupation in World War II by the Nazis.
The main thrust of the film mines the familiar territory of Schindler's List for sure, but In Darkness distinguishes itself by mixing strong characterizations of the families living underground with lots of suspense and claustrophobia.
The extra features are mostly lacking, but one superb one on the disc is an interview between director Agnieszka Holland and one of the actual Holocaust survivors.
In Darkness was nominated for an Oscar this year, and it's easy to see why: As hard as its subject matter is to watch, it's an impossible movie to take your eyes off of.