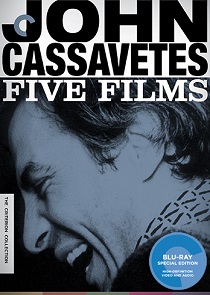 What happens when you watch John Cassavetes: Five Films, the new Blu-ray set from The Criterion Collection, is a deeper appreciation for a writer/director who was interested in telling stories about people. To be more specific, Cassavetes — often reduced in very simple terms to being merely a radical low-budget filmmaker — wanted to make films about love and the lack thereof. It's a pretty unifying human concept, no?
According to the numerous commentary tracks, interviews, and the 200-minute documentary A Constant Forge: The Life and Art of John Cassavetes, critics and audiences often thought that because of the realistic nature of his films — these honest unflinching portrayals of characters with all their complications — that the dialogue was improvised.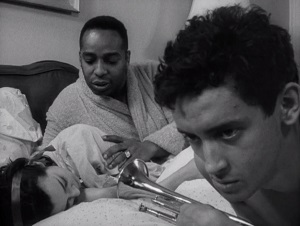 Outside of his first indie film, the jazzy, Beat generation tale Shadows (1959) which was workshopped by an acting troupe that he led and even then became scripted and edited by Cassavetes, that wasn't really true. Cassavetes, who made his name first as an actor, was a great screenwriter and his characters would zig-zag throughout the script, refusing to be boxed into one "type." 
In addition, he allowed his actors the freedom to create their own space and explore their characters within that script. He didn't tie them down while they expressed themselves through his words.Even Shadows, which he would later say was his favorite of all his movies because it was his first, was extensively re-shot and re-edited for two years after its original screening because Cassavetes realized he had fallen too much in love with film technique and had lost sight of the characters.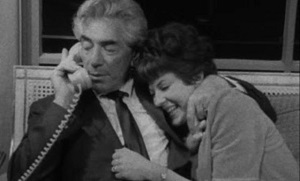 After some bad experiences with the major film studios, Cassavetes vowed never to work with them again, and his 1968 film Faces reacquainted the filmmaker with the independent work ethic and style he would become known for. Like Shadows, the movie is shot in stark 16mm black and white and it deals with a couple (Oscar-nominated Lynn Carlin and John Marley) trying to find their way through the pitfalls of contemporary relationships. There's no answers in Faces, just a lot of desperate yearning, and that's part of what makes it such an invigorating experience. That, and the biggest lasting visual impression from the film — the actors' faces, shot in revealing close-up, much like Carl Theodor Dreyer's The Passion of Joan of Arc.
Like Shadows, there's more than one cut of Faces. Criterion presents the 130-minute director-approved cut and an alternate 18-minute opening sequence.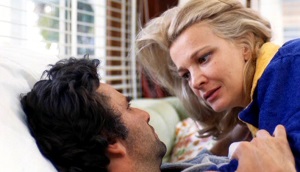 1974's A Woman Under the Influence is the Cassavetes film that made the biggest impact during its release and its easy to see why. It revolves around — guess what? — a marriage. Gena Rowlands (Cassavetes' real-life wife and muse) is absolutely ferocious as a woman losing her way in the world, tethered to a man (Peter Falk) who is deeply in love with her but unable to express that in any kind of helpful way. This one is in color, and despite the fact that there's a lot of technique on display here, it's still described as cinéma vérité, which I suppose is a testament to how raw and emotional it all feels.
Both characters are very sympathetic, though they constantly make poor choices that are pretty mystifying in the grand scheme of movie plotting. On the other hand, they are perfectly understandable in the real world where people's backs are up against the wall and they're not always their best selves. There are a couple of long sequences that seem as if they were shot in real time and are just completely riveting. Cassavetes leaves a mark for sure, and because he's dealing honestly and exclusively with these human issues, these films will continue to be timeless.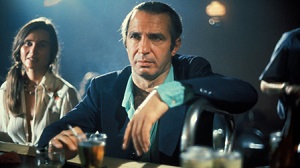 The Killing of a Chinese Bookie sticks out from the other movies in this set in that it seems like a plot-driven noir-style thriller on the surface. Ben Gazzara plays a small-time strip club owner who gets in over his head with his debt. Sure, there's all the elements of a genre picture — chases, shootings, tense situations — but these moments are secondary to Gazzara's own psychological unraveling, which has all kinds of narrative diversions. It ends up being a subtle portrait of a man trying to maintain his lifestyle but becoming alienated by the moral concessions he's had to make to continue to afford that lifestyle.
Originally released in 1976 at 135 minutes, this version was pulled from theaters and the film was eventually rereleased two years later, almost 30 minutes shorter. But just like he did with Shadows, the 1978 version is quite different all around, containing different versions of some scenes that appeared in the first.
Sure, actress Myrtle Gordon (Gena Rowlands) is an alcoholic, but after the accidental death of one of her young adoring fans, she begins to reflect on her life, her age, and her current role — and she doesn't like any of it. Maybe Opening Night (1977) feels so different because Cassavetes showcases different levels of story with similar themes. Besides the raw nerve of Myrtle's dissatisfaction with playing an older woman in the play and her colleagues' reductionary attitude towards her, there's the fiction she creates around her dead fan.
The parallels between all three stories are obvious and for the first time as a director Cassavetes (who also plays her ex, also an actor in the play) actually portrays the interior life of the actors he reveres so much. Opening Night goes back to the theme of human beings, their difficulty relating, and the search for love, in all its complexity. Again, there's no answers, but as in all five of the movies that make up this extraordinary box set, it still feels like an immense amount of emotional depth has been plumbed. 
The interviews, essays, commentary, and career-spanning documentary included on Criterion's John Cassavetes: Five Films are challenging complements that force the issue of Cassavetes as more than a "realistic" filmmaker who let his actors improvise all over the place rather than stay focused. His work in these movies is intensely focused and revelatory, especially today.