This review originally appeared in shorter form on KSNT-NBC, KTKA-ABC, and KTMJ-FOX, Kansas First News.
Two movies new out on Blu-ray and DVD are being marketed as adult dramas, but one is just a little more adult than the other.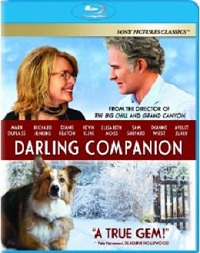 Darling Companion (2012)
Diane Keaton headlines the film Darling Companion, which is directed by Lawrence Kasdan, who did Body Heat, The Big Chill, and Silverado. It also stars Kevin Kline as her husband, and a whole host of great actors like Richard Jenkins and Dianne Wiest in supporting roles. So why is it so cloying and shallow?
The Darling Companion of the title refers to the lost dog that a family in their holiday home puts their lives on hold to find, but could it also refer to either side of the long-married couple who's having troubles as they get older? If you don't know the answer to that, then you haven't seen many formulaic feel-good "adult-oriented dramas." It turns out it could refer to any number of paired-off characters, none of them believable and all of them following the lead of a benevolent psychic house-sitter.
It's being billed as an adult drama, but beware: Darling Companion is a ponderous film with very little charm and a snail's pace.
Rosetta (1999)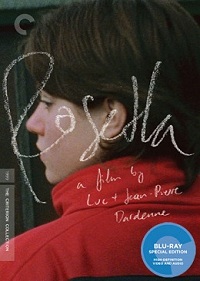 Rosetta, on the other hand, new out on Blu-ray and DVD from the Criterion Collection, is like a rampaging bull. Émilie Dequenne won Best Actress at the Cannes Film Festival for her riveting portrayal of Rosetta, a dirt-poor teenage girl who longs to have a normal life. For her, this means having a single friend, a functioning mother, a place to live with running water, and a job.
The camera follows right behind Rosetta as she stampedes her way through hardship after hardship, determined to get a fair shake. This puts the viewer in the shoes of Rosetta and we experience her pain firsthand. The filmmaking brother team of Luc and Jean-Pierre Dardenne directed the film, which profiles a marginalized and forgotten part of society that you don't often see on film, and its sense of immediacy is hard to shake. 
Rosetta is an adult drama because it confronts you with a hard truth rather than dancing around it.
Criterion's transfer is excellent and the Blu-ray and DVD feature a conversation between film critic Scott Foundas and directors Luc and Jean-Pierre Dardenne, plus a new interview with actors Émilie Dequenne and Olivier Gourmet.