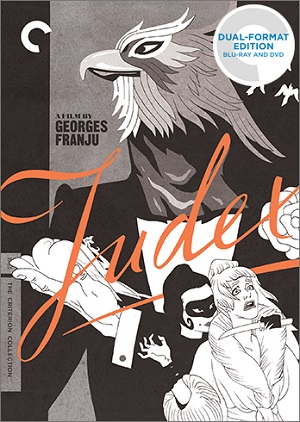 Judex truly seems like a movie that exists completely out of time — which it turns out, is the truly bizarre film's greatest asset.
In part, this 1963 anomaly from French director Georges Franju (Eyes Without a Face) is an homage to the surreal 1916 silent serials of Louis Feuillade (Fantômas, Les Vampires). Ironically, when he was approached to make a movie version of Feuillade's masked avenger serial Judex, he wasn't interested. He wanted the 1913 Fantômas series instead because it was more morally complex.
In taking a film version of Judex, who in the original serial fights crime to avenge his family, the first thing he requested of cowriter Jacques Champreux (also Feuillade's grandson) was that he remove Judex's backstory. As such, Judex the crime fighter is all the more mysterious in setup. He's a guy who hangs out in a secret lair with other masked dudes, spying on a radiantly beautiful socialite (Franju's muse, Edith Scob) and intervening for no particular reason other than some sick obsession.
What makes the "character" of Judex even more weird is that he is played with a completely wooden lack of intensity by American magician Channing Pollock. Franju is obviously not interested in the titular character, so it throws the entire film off. In a good way, honestly. It's this friction that gives Judex its curious appeal.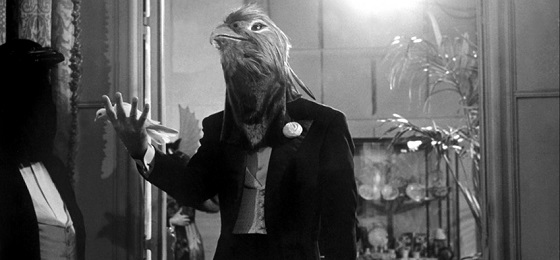 In one of the interviews recorded for The Criterion Collection's new dual-format Blu-ray/DVD, costar Francine Bergé says Franju's sole instruction to as an actress was to "act evil." She does it with aplomb, and her portrayal of the scheming governess is one of the movie's highlights. Franju's lack of serious coaching in the acting department shows how little he cared for things like motivation and subtlety. Instead he gets his kicks throughout Judex by fashioning surreal set pieces that transcend the melodrama that Judex's plot seems designed to support.
There's all the tenets of an old-fashioned serial: deceit, murder, secret identities, secret passageways, nifty gadgetry, wild plot twists, last-minute rescues, and a fortune up for grabs — but none of that matters. There's also a masquerade ball stopped dead by a man with a giant bird head resurrecting an actual dead bird. There's a body — dead or not? — floating face up, serenely down the river. There's a pack of dogs who silently guard the foggy path away from the mansion. There's a shocking death that ends on a bed of flowers and concludes with an unexpected tinge of sadness.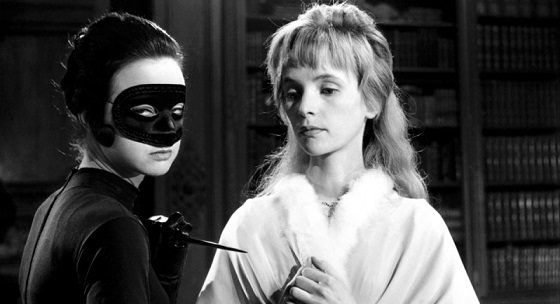 When Franju is not conjuring up some kind of eerie sequence, with a little help from composer Maurice Jarre, Judex feels pretty flat. The plot keeps rolling absurdly along, and at times it's like somebody forgot to write dialogue for the actors. It's like they were possessed by something to go through the motions. Franju's penchant for the language of silent film (including the iris-in and -out of shots) is at odds with the beautiful clarity of the black and white images, shot with the best camera equipment of the 1960s, and Criterion's 2K restoration looks fantastic.
A 2012 interview with Bergé and a 2007 interview with Champreux are very interesting, as is a 50-minute TV program from 1998 about Franju and his work. The real bonus, however, are the two short "documentary" films Hôtel des Invalides (1951), a satire of the Paris military complex, and Le grand Méliès (1952), a fond tribute to groundbreaking silent director Georges Méliès that's heavy on reenactments.