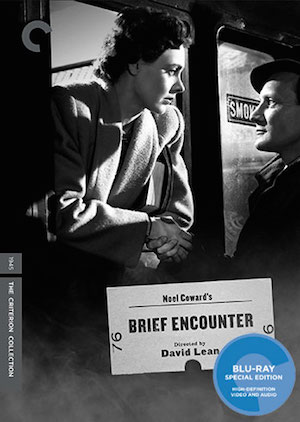 [Rock Fist Way Up]
As I wrote in The Pitch, no other movie straddles the line between art-house ambition and easy-to-approach economy quite like David Lean's 1945 romantic drama, Brief Encounter. A married doctor (Trevor Howard) and a housewife (Celia Johnson) meet in a train station and share an immediate attraction but dare not act on it.
New on Blu-ray from The Criterion Collection, this Noël Coward adaptation is a gorgeously shot slice of cinematic heartbreak that will no doubt delight Downton Abbey fans who still crave doses of unspoken passion and polite English manners.
It is the best movie to come from the longtime Lean-Coward partnership, chronicled in the four-Blu-ray box set David Lean Directs Noël Coward. Brief Encounter is a romantic drama that seems simple on the surface, but even in the face of the extra-marital affair at is heart, it has a heightened sense of morality.
Like the Oscar-wining Iranian drama A Separation, Brief Encounter presents you with some very sympathetic people caught up in some morally challenging predicaments. The story structure of Brief Encounter is efficient and exquisite, and comes in at a lean (no pun intended) 86 minutes, a far cry from Lean's later epics Lawrence of Arabia and Bridge On the River Kwai.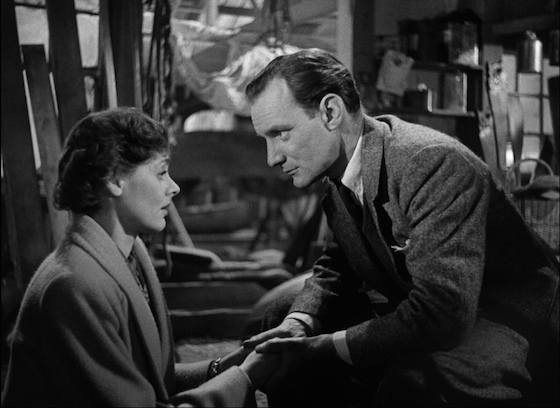 The affair begun by Johnson and Howard is borne out of needs that their own spouses just can't deliver — and the need for something adventurous in one's life. It stands out as one of the defining statements — if not the defining statement — on the classic British attitude, one where decorum trumps inner passion and turmoil.
Lean uses flashbacks to great effect, illuminating seemingly unimportant moments later in the movie with high drama. Johnson's voice-over is very unique in its naked honesty, and the camera takes on the role of showing what Johnson is thinking at any given moment — especially as the world whizzes by, uncaring. Brief Encounter makes an illicit love affair more than that, giving the doomed romance more of a soul than a thousand tragic romances since then.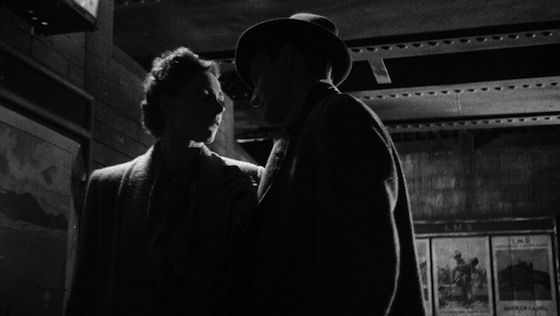 The cinematography has dark noir overtones and makes great use of shadow. The beautiful black-and-white cinematography from Robert Krasker looks fantastic on Blu-ray, digitally transferred from the BFI National Archive's 2008 restoration.
Included on this Criterion Blu-ray is a superb audio commentary from film historian Bruce Eder that's appeared on every version of this release since 2000. A 1971 one-hour TV documentary on David Lean's career called David Lean: A Self Portrait also appears, featuring lengthy interview segments with Lean himself. A Profile of "Brief Encounter," is a 25-minute doc from 2000 on the making of the film with newer interviews (including legendary producer Ronald Neame), and there's a newer 12-minute 2012 interview with Noël Coward scholar Barry Day.