This review originally appeared on KSNT-NBC, KTKA-ABC, and KTMJ-FOX, 
Kansas First News
.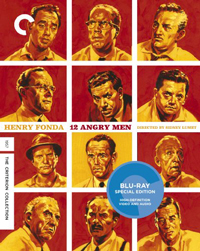 12 Angry Men (1957) Criterion Collection restored edition DVD and Blu-ray
Two very different movies are headed to DVD and Blu-ray next week. Let's start with the good:
12 Angry Men was a teleplay adapted for the big screen in 1957, and although the movie wasn't a big box office hit back then, it's regarded as a classic today.
The new Criterion restoration of 12 Angry Men contains the original TV show, interviews with its writers and its legendary director Sidney Lumet. This was Sidney Lumet's first movie and it's as riveting as it was back in the late 50s, when everything was changing.
Henry Fonda stars as the only dissenting jury member as 12 white men debate the guilt of a Puerto Rican teenager. Sidney Lumet lets his camera be the 13th juror, darting around the room, amplifying tension and getting closer to its subjects.
If you've never seen 12 Angry Men, it's never looked better than on this new disc.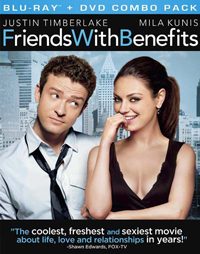 Friends With Benefits (2011) DVD and Blu-ray
On the other side of the coin is the new romantic comedy Friends With Benefits, starring Justin Timberlake and Mila Kunis.
If you've ever wondered why the genre of romantic comedy is in such a sorry state, watch these two appealing actors go through every false note in the book in Friends With Benefits, a movie so disingenuous that the neither premise, the climax, nor the resolution ever feels  remotely real.
It may seem like I'm being a little hard on Friends With Benefits, and maybe I am.
But at one point we have to demand something more of our romantic comedies than these pre-destined, overtly diagrammed movies with charming actors who are simply going through the motions and delivering one-liners that Saturday Night Live would have thrown away.
And we absolutely have to do away with tired and frankly, sad supporting characters like the oversexed gay guy that Woody Harrelson plays in Friends With Benefits.
Skip this one.