This review originally appeared on KSNT-NBC, KTKA-ABC, and KTMJ-FOX, Kansas First News.
This week I profile one movie that's already considered a cult classic and another that's well on its way are out on Blu-ray and DVD.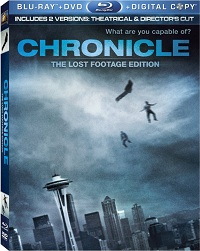 Chronicle (2012)
Chronicle, a found-footage-style movie about three teenagers who stumble into superpowers, came out just three and a half months ago and did respectable box office. But after more people discover this clever, surprisingly engaging film at home, Chronicle will probably grow in stature.
This movie puts a different spin on the teenage superhero story by using hand held cameras for realism's sake and sneaking in all kinds of nifty CGI effects of these average kids playing with their powers. Things do turn dark, though, and the last half of the movie is full of surprises, both plot-wise and stylistically.
The only negative to mention is the almost complete lack of special features on the disc.
Here's my original full-length movie review of Chronicle.
Being John Malkovich (1999)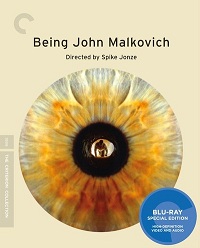 You can't say that about Criterion's new reissue of the hilarious and probing comedy Being John Malkovich.
This confirmed cult classic has a disc full of bizarre extras, such as a director's commentary by Michel Gondry—who isn't even the director. His tongue-in-cheek commentary takes jabs at actual director Spike Jonze and ends up being a funny riff on jealousy and competitiveness.
While the movie has John Cusack finding a portal into actor John Malkovich's mind, the other features on the disc dance around Jonze's mind with interviews and a documentary from the set. It's hard to believe it's been 13 years since Being John Malkovich was released.
Some weird parallels have developed since then, such as social media and identity theft, and the movie is as fascinating and relevant today as it was in 1999.