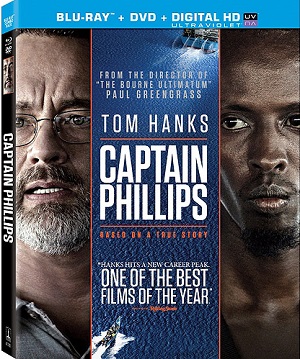 Last Thursday morning Barkhad Abdi awoke to find that he'd been nominated for a Best Supporting Actor Academy Award for his very first movie role.
As a desperate Somali pirate, Abdi is one of the true highlights of Captain Phillips, an uneven film from director Paul Greengrass about a real-life 2009 hijacking that courted controversy last year for purported inaccuracies.
Filmed in the docudrama style that has become Greengrass's trademark, the movie is out now in a Blu-ray/DVD/Ultraviolet Combo Pack.
The film's failure to win Oscar nominations for Hanks, Greengrass, or its much-heralded cinematography shows a lack of support among the Academy for one of the best reviewed films of the year.
The snubs are an interesting twist, but maybe it illustrates the lack of passion surrounding this movie overall. I'm in the minority on this one, as I stated in my original review of Captain Phillips that the film doesn't have enough drama to support its lengthy two-and-a-half-hour running time. It stalls out and treads water once Phillips and the hijackers enter the lifeboat and then turns into a show of U.S. military might.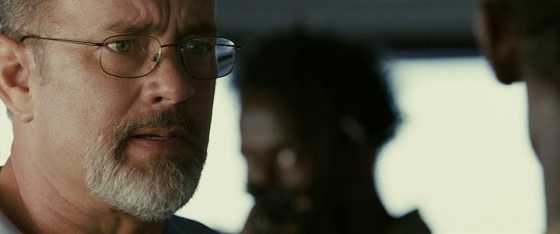 The build-up to the hijacking itself, however, is near perfect. Because the movie shows what life is like not just for the commercial sea captain, but also the Somalis who are forced into situations like this by local warlords, it achieves a level of humanity that you wouldn't expect from a thriller with clear-cut bad guys and good guys.
Much has been written about Hanks performance, but really what people are talking about is his devastating final scene when he lets down the veneer of the brave captain and a rush of emotion hits him all at once. It is an amazing moment. Captain Phillips just needed some tighter editing and/or maybe a wider perspective of characters involved to be truly effective. The only thing we see from the U.S. side of things is the actual rescue operation, and once that is underway, the film takes on a far less interesting hue. Why not dramatize the discussion and challenges from a U.S. perspective leading up to that moment?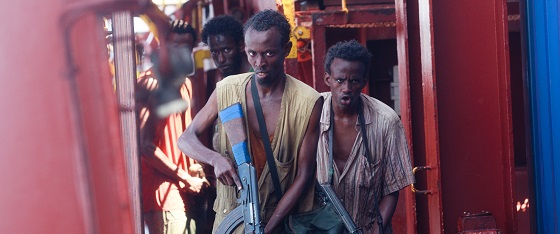 It should also be mentioned that for a director who has made his name approximating reality on film, its strange to hear such a heavy-handed score. Greengrass was trying to juice up the drama and give the audience more obvious emotional cues.
The Blu-ray/DVD Combo has excellent special features, however, for fans of the movie. It contains a feature-length commentary by Paul Greengrass, which covers pretty much every aspect of production and his perspective on the real-life drama and narrative strategy. Also included in the extras is a three-part hour-long documentary about the making of the movie, which provides a glimpse of how Greengrass achieves his style and the unique working environment he creates on set.