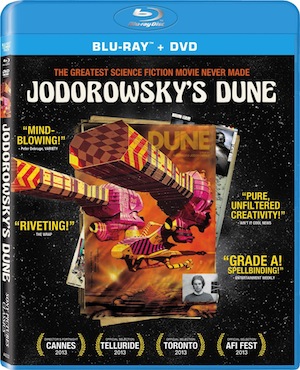 [Solid Rock Fist Up]
Passion.
It's essential to any artist, and it almost always trumps workmanlike know-how. In the documentary Jodorowsky's Dune — available now in a Blu-ray-DVD combo pack — you can feel the passion still dripping from 84-year-old filmmaker Alejandro Jodorowsky almost 35 years after his dream project, a film version of Frank Herbert's revered sci-fi novel Dune, fell apart.
Frank Pavich's documentary on the "best movie never made" does a fantastic job of illuminating what Jodorowsky's vision might have looked like had it ever made it to the big screen.
This is partially due to the fact that the director and his collaborators (a virtual who's who of daring creatives including Dan O'Bannon, H.R. Giger, and Jean "Mœbius" Giraud) produced a giant tome of sketches, paintings, and designs for the entire film — not to mention the lengthy script.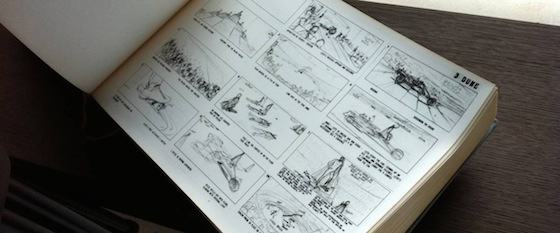 With Jodorowsky narrating, Pavich brings these daft, dynamic illustrations to life with animation and sound, spotlighting certain key scenes, especially ones that take great liberties with Herbert's beloved novel. Adapting a book means making your own baby, explains Jodorowsy, in a quote that will look way worse in print than the lighthearted way it comes off in the movie: "I was raping Frank Herbert, you know, raping, like this. But with love, with love," he says.
Like Werner Herzog, Jodorowsky's heavy accent (the director, known for the surrealist cult classics Holy Mountain and El Topo, was born in Chile and moved to France as an adult) becomes this charming, welcoming sound. His enthusiasm boils over as he tells hilarious stories about "spiritual warriors" like Orson Welles, Mick Jagger, and Salvador Dalí.
The man actually wanted to approximate an LSD trip with this movie, which, if you've ever seen his other films, he *ahem* knows how to do. Hearing the thematic and philosophical explanations behind his madness is fascinating because watching Holy Mountain and El Topo, I can't help but wonder what exactly he was trying to get across.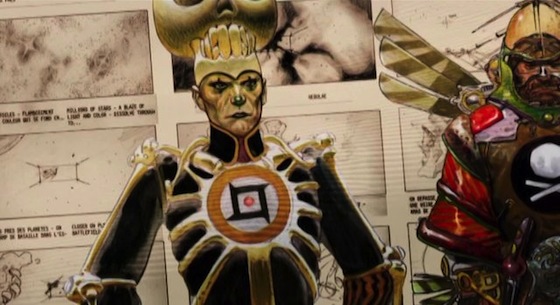 Jodorowsky's Dune could probably have never been as good as Jodorowsky's Dune, but that's kind of the point. I know the best version of Blade Runner is somewhere between the four different cuts of that movie, so I am thankful to Pavich for putting together a thoroughly entertaining and inspiring doc that gives me the ability now to imagine what Jodorowsky's Dune could have been. My imagination is stoked.
Over 30 minutes of deleted scenes go further into the plot and differences between Herbert's vision and Jodorowsky's planned film, but it still feels like there's more ground to be covered. A commentary track with Pavich and Jodorowsky together would have been sick.