This review originally appeared on KTKA-TV and KSNT-TV, Kansas First News.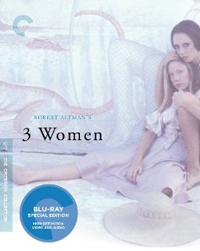 Criterion has two strange little movies from classic directors, out on Blu-ray now.
Released in 1977, Robert Altman's "3 Women" might be the prequel to David Lynch's strange and moody "Mulholland Dr." "3 Women" came to Altman in a dream, and it is presented in a similar, eerie fashion.
Sissy Spacek and Shelley Duvall are eccentric young women working at a spa for the elderly in a small desert town. A bit of role reversal starts to happen after a tragic incident, and nothing is spelled out by Altman, who wants the audience to interpret the film's meaning for themselves.
"3 Women" is definitely a slow burn of a movie, but it's also amazing how well it taps into and visualizes the subconscious.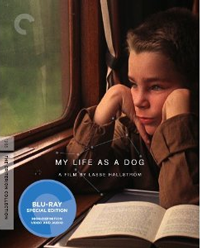 1985's "My Life As a Dog" features a young boy who gets through a tough time in his life by comparing himself to those less fortunate—such as the Russian dog that was rocketed into space in 1957.
At times, he gets down on all fours and bays at the moon.
Lasse Hallström directed this odd but heartwarming movie years before his more well-known films "What's Eating Gilbert Grape?" and "The Cider House Rules," but its scrappy underdog tone is very similar.
In fact, the boy, it turns, out, may be the most normal person in the picture.