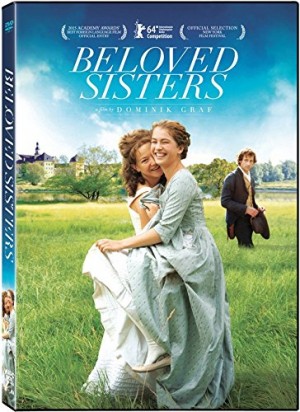 [Rating: Rock Fist Way Down]

Beloved Sisters, out now on Blu Ray and DVD through Music Box Films, is a dull slog through Enlightenment-era Europe about two aristocratic sisters who fall in love with German writer Friedrich Schiller (Florian Stetter). The tortured love story is set against major historical events of the 18th century, and the two sisters at the center of the story act as allegorical figures for the encroachment of modernism in European society.
Despite its seemingly tawdry premise, the film is depressingly bereft of eroticism and the kinds of heightened emotions that would have, at the very least, given the film a melodramatic tone that seems more appropriate for the predicament of its three main characters.
Caroline von Lengefeld (Hannah Herzsprung) and her sister Charlotte (Henriette Confurius), two sisters whose family lost their higher social status after their father died, search for husbands whose wealth can maintain their aristocratic lifestyles. Charlotte marries Schiller, a poor poet and playwright and Enlightenment writer who produces his work on the cusp of the printing revolution.
Caroline, who becomes a writer in her own right with the encouragement of Schiller, joins a menage a troi that is meant to symbolize the eroding role of domesticated women in pre-modernist Europe. Yet, the love triangle is wrung dry of passion by a visual device that uses handwritten letters to to tell, rather than show, its depiction of love affairs that are as stifled as the rigid class system that the film shows in its demise.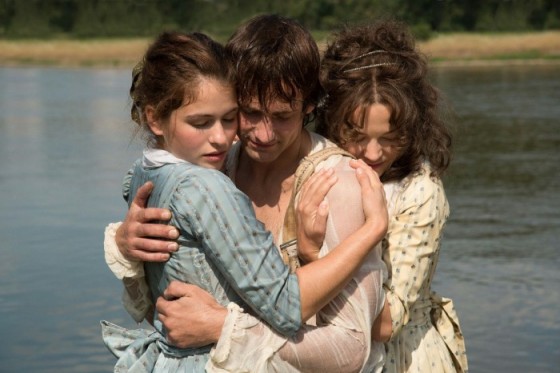 It's curious that a movie with such a sweeping time-span doesn't depict the historical events that serve as the backdrop of the three-way love affair. The von Lengefeld's lost wealth is set against the downfall of European aristocracy, but the film lacks the visuals to show this demise because some plot developments and much of the conflict are described in the many handwritten letters that characters send to each other, seemingly endlessly, throughout Beloved Sisters.
Equally boring is the mostly non-visual treatment of the French Revolution, which affects Schiller's first, spurned wife. Schiller is shown a book of illustrations depicting the barbaric torture and mayhem that accompanied the overthrow of France, but the audience is shown nothing else. The agony of the two sisters' dilemma is often read in voiceover, or directly into the camera by the actors, rather than fleshed out into dramatic scenes. At nearly three hours in length, the film seems painfully drawn out when the viewer is shown very little of the conflict that the characters suffer through.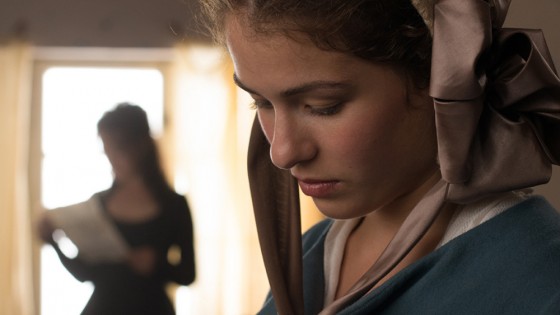 However, there are nicely framed shots that resemble painting styles of 18th century Europe, and the lighting in certain scenes glows luminously. But the film's boring history and its emphasis on the written word over the visualization of its conflicts rob Beloved Sisters of the melodramatic treatment that would have made it enjoyable.