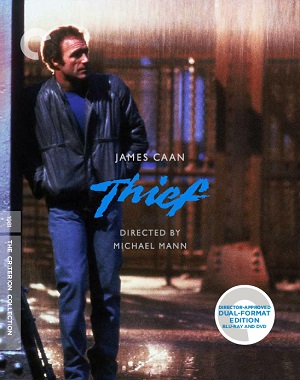 In the new interview with director Michael Mann that's included in The Criterion Collection's new 4K restoration Blu-ray/DVD combo pack of his debut film Thief, Mann explains that he had unknowingly been scouting locations for it all his life.
The Chicago-born filmmaker, who would go on to create TV's Miami Vice and direct the defining "both sides of the law" crime film Heat, had been creating mental notes about the city's rain-soaked streets, fire escapes, and steel bridges since he before he was making movies.
He was also very aware of the crime rings that operated in the Chicago underground and the kinds of characters that populated them.
That's part of the reason that James Caan's performance as ex-con and jewel thief Frank feels so lived in and natural. (Thief was based on real-life safecracker John Seybold's memoirs, and he was an on-set adviser, so that might also have had something to do with the movie's feel of authenticity.)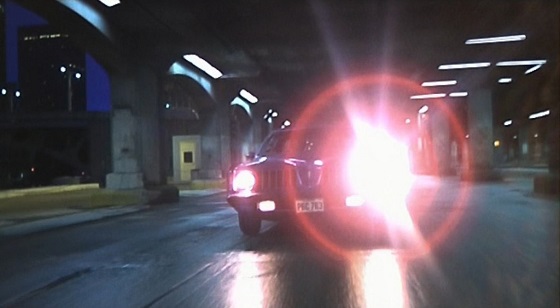 Certainly the cinematography of this exemplary 1981 crime drama is one of the chief reasons to check out the new Criterion re-issue. It's almost as if Mann was shot out of the womb fully formed as a visual artist, because the slick, neon-lit widescreen images of 1981's Thief echo his later films, such as 2004's Collateral.
Lots of people might associate these kind of city scapes with the imagery of the noir genre, but Mann doesn't see it that way. His approach is more realistic than the heavily stylized world of film noir to be sure, but Mann's shots are always framed with an eye for aesthetics. The new transfer, presented in the film's original aspect ratio of 1.85:1, looks fantastic on Blu-ray.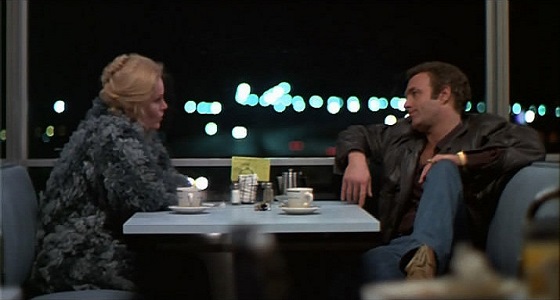 From a pacing standpoint, Thief, presented in its full 124-minute director approved cut, is relaxed. Mann is concerned with the details — how Frank and his crew break in, how they use a 200-lb. magnetic drill, how they fence stolen goods — and more often than not, they are fascinating.
Caan has an intensity that hasn't remotely been seen in his later-year TV work, as a driven career criminal who doesn't have time to mince words. The movie does have that noir-laced downward spiral, however, as Frank gets so close to achieving his dreams that when it all goes up in flames (literally), it feels at once familiar to the noir template and true to the specific story.
In addition to the 25-minute 2013 Mann interview, there's also a new 11-minute interview with James Caan and one with Johannes Schmoelling of  synth-pop band Tangerine Dream, whose dated 80s electro-ambient music is pretty heavily used throughout, and makes me instantly think of Nicolas Winding Refn's Drive.
The Thief audio commentary, also with Caan and Mann, was recorded in 1995. Although there are several moments of downtime, it's a very candid conversation, especially since Mann supposedly called Caan the night before they recorded it to see if he was interested in being involved.