This review originally appeared on KSNT-NBC, KTKA-ABC, and KTMJ-FOX, Kansas First News.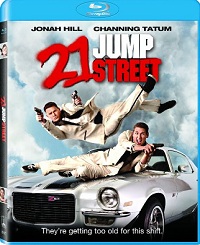 21 Jump Street (2012)
At first glance, the hit comedy 21 Jump Street seems like just another cheap 80's TV show cash-in where the movie studio turns a known entity into a movie because they know people will go see something familiar.
But 21 Jump Street was co-written, produced by, and stars Jonah Hill, who took exactly the right attitude towards the movie: He and his costar Channing Tatum embraced the stereotypes, laughed at themselves, and came up with a surprisingly funny film.
Hill and Tatum go back to high school and get to switch roles as the jock and the nerd, with lots of unexpected laughs. We know Hill is a born comedian, but who knew Tatum was so funny?
Throw in a perfect cameo from original TV show actor Johnny Depp, and a whole bunch of deleted scenes and good-natured extras, and you've got a solid comedy Blu-ray.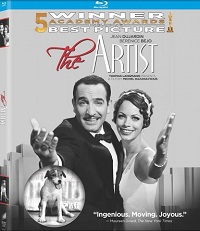 The Artist (2011)
The Artist won the Best Picture Oscar for 2011 and it comes to Blu-ray and DVD with a lot of hype. (Here's my original review.)
I maintain that it wasn't even close to the best movie of last year, but it's still a charming film full of winning performances , especially from Best Actor winner Jean Dujardin.
It also tells a story of the bygone era of silent film by itself being a silent film. The fact that it's so approachable, funny, and moving today speaks volumes of its simple, timeless values.
The extras on the disc are also formidable, with 40 minutes of making-of content and a 45-minute filmmaker and cast Q&A.
If you haven't seen The Artist yet, now is the time to catch up on last year's most unlikely success story.