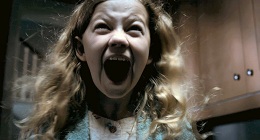 Eric, Trey and Trevan talk about two new releases (Mama and Broken City), discuss disappointments and pleasant surprises of The Golden Globes and The Critics Choice Awards before speculating on The Oscars, and finally recap some of their favorite moments from 2012 in film.
Subscribe to The Scene-Stealers Podcast on iTunes or our RSS.
Also, check it out! Here's Eric's KCTV5 review of Mama with clips from the movie.
KCTV 5
Listen to The Scene-Stealers Podcast 77 below: