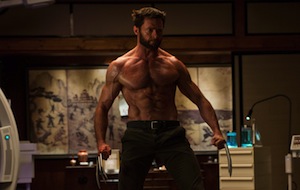 It's here! Trevan and Eric celebrate their 100th podcast with a look back at their favorite moments. And when they're done looking back, they review some movies! Is The Wolverine a worthy addition to the X-Men canon? Are V/H/S/2 and The To Do List watchable? Does Fruitvale Station honor Oscar Grant? Are posing questions we know the answer to a manipulative way to promote our content? Find out!
If you don't already follow us on Facebook, you should. Our Facebook page is where we post fun stuff from around the Web as well as our own reviews, 10 lists and more. It's also a great place to go to find out more about our events like KCAI Screening Room and Movies That Rock. So what are you waiting for?
Subscribe to The Scene-Stealers Podcast on iTunes or our RSS.