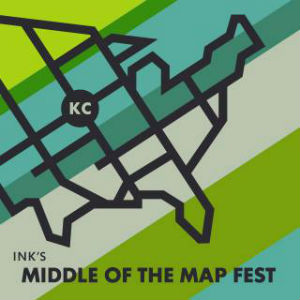 Trevan and Trey talk to Nathan Reusch, CEO of The Record Machine and one of the founders/organizers of Middle Of The Map, and Peter Frend stops by to talk about some of the unsung film festivals in Kansas City. This podcast was plagued with technical difficulties (thanks, OSX Mavericks), so here's what you need to know:
Middle of the Map Film Fest starts today, April 16 at the Alamo Drafthouse.
The full schedule features more than 40 films including local, national and international fare.
Tickets are $30 for the pass, or $10 for individual screenings. You can buy them online here or at the Drafthouse throughout the festival.
A big thanks to Nathan again and the artists at The Record Machine who gave us tracks this week for the podcast.
Chambers – "Inner Room" from the up and coming album "Inner Room" to be released June 10, 2014.
The Noise FM – "Road Warrior" from the album "Attraction" released January 2014.
La Guerre – "Not People" from the album "Rare And Collectible Spirits" released May 2014.
If you have a second and would like to support a local filmmaker who needs it, friend of the podcast, Joe Carey has a short film headed to Cannes. Admittedly, it's acceptance came as some of a surprise, so now he's trying to scrape together money to attend. If you want to pitch in, his fundrazr is here.
If you don't already, please Like us on Facebook. It's the quickest way to get news, reviews and podcasts from us and the rest of the Web. And please subscribe to the Scene Stealers Podcast on iTunes or our RSS.