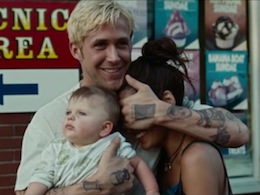 It's the premiere of our new financial advice/movie review podcast format and we've got some great stuff to kick it off. Trevan, Trey and Eric discuss the benefits of itemized deductions and why a Roth IRA just makes sense given the current state of the market before moving on to talk about Danny Boyle's latest film Trance. Later, Trevan and Eric talk about The Place Beyond The Pines, the latest from director Derek Cianfrance.
If you don't already follow us on Facebook, you should. Our Facebook page is where we post fun stuff from around the Web as well as our own reviews, 10 lists and more. It's also a great place to go to find out more about our events like KCAI Screening Room and Movies That Rock. So what are you waiting for? Go like us, dummy!
Subscribe to The Scene-Stealers Podcast on iTunes or our RSS.