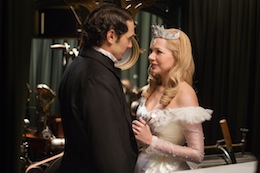 Eric, Trevan and Trey return to talk about Oz the Great and Powerful, West of Memphis and Don't Stop Believin: Everyman's Journey.
Is Sam Raimi's first film in four years worth the wait? Is James Franco a worthy Oz?
Does West of Memphis provide some needed closure or shed additional light on The West Memphis Three?
Tune in and find out.
Subscribe to The Scene-Stealers Podcast on iTunes or our RSS.