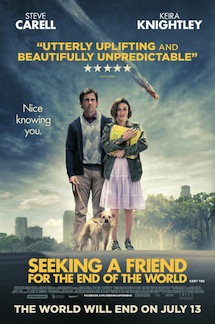 We have a lot to cover this week and conflicting schedules didn't do us any favors. Trey Hock joins Trevan McGee to talk about Seeking a Friend For The End of The World starring Steve Carell and Keira Knightley.
Super-busy Eric Melin joins Trevan on the phone for a discussion of the 100 percent historically accurate Abraham Lincoln: Vampire Hunter, while dadsbigplan.com creator Aaron Weber discusses Pixar's latest Brave.
Fun fact: It only took three takes to get Aaron to drop the Scottish accent and review the movie in his normal tone of voice.
Subscribe to The Scene-Stealers Podcast on iTunes or our RSS.