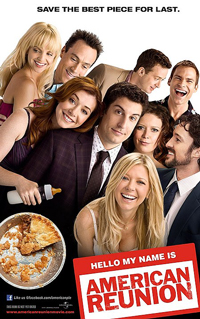 In this week's podcast Eric Melin, Trevan McGee and Trey Hock talk about Seann William Scott and the rest of the gang in American Reunion and the non-stop action import The Raid Redemption.
And if you're a fan of the awesomely underrated Scott Pilgrim Vs The World, check out our upcoming Evening Of 8-bit Featuring Scott Pilgrim Vs The World co-hosted by the good folks at Lost In Reviews.
Oh, and for our loyal podcasters, check us out/subscribe on iTunes or our RSS.