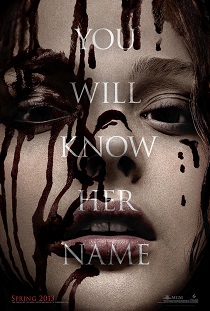 We're back, live via Skype recording. This week, Eric, Trevan and Trey look at The Fifth Estate, the Wikileaks story courtesy of director Bill Condon. Then, they move on to discuss Carrie, the horror remake courtesy of the director of Boys Don't Cry and Stop-Loss.We've also got a new poll: What is the best horror remake since the year 2000?
The real star of this week's podcast is Film School's 35mm print of Eraserhead. Pristine and new, the print has only seen two other times. It's an essential film, and you'd be hard-pressed to find a better way to see it.
If you don't already follow us on Facebook, you should. Our Facebook page is where we post fun stuff from around the Web as well as our own reviews, 10 lists and more. It's also a great place to go to find out more about our events like KCAI Screening Room and Movies That Rock. So what are you waiting for?
Subscribe to The Scene-Stealers Podcast on iTunes or our RSS.