So there's this little Alexander Payne-directed movie called THE DESCENDANTS that everyone's talking about (Oscars, Oscars, Oscars, I hear…) starring George Clooney.
From the stills I've seen, it looks like Clooney is wearing this shirt a lot: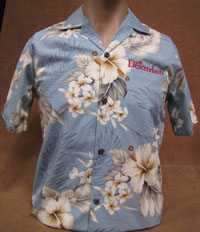 Well, we have some of the shirts to give away, along with cool posters from the movie that look like this: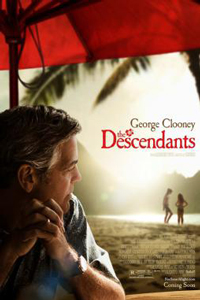 Want them?
For your chance to win a poster and a shirt in our random drawing (to be held on Monday, November 28), leave a comment below about the movie/shirt/Clooney, whatever …  and fill out the form!
(Only entries with matching comments will be considered.)
Good luck!
No more submissions accepted at this time.