We have advance passes to see "The Hangover Part II" and we want you to have them!
The screening is Monday May 23 at AMC Studio 30 at 7:30pm and all you need to do is submit your favorite hangover recipe and the other information we usually ask for in the form below.
Winners will be picked at random on Friday May 20.
Synopsis: In the follow-up to the record-breaking hit comedy "The Hangover," Phil (Bradley Cooper), Stu (Ed Helms), Alan (Zach Galifianakis) and Doug (Justin Bartha) travel to exotic Thailand for Stu's wedding. After the unforgettable bachelor party in Las Vegas, Stu is taking no chances and has opted for a safe, subdued pre-wedding brunch. However, things don't always go as planned. What happens in Vegas may stay in Vegas, but what happens in Bangkok can't even be imagined.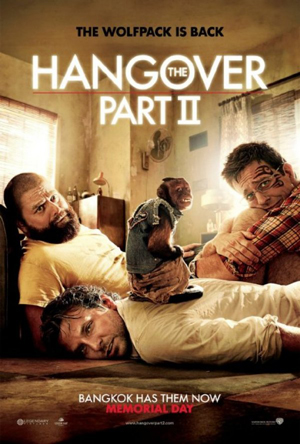 Good luck!
cforms contact form by delicious:days