We have advance passes to see THE BOURNE LEGACY and we want you to have them!
The screening of THE BOURNE LEGACY is Tuesday, August 7at Cinemark Palace on the Plaza at 7:30 PM.
To win passes, all you have to do is fill out the form below and a random drawing will determine the winners!
Synopsis: The narrative architect behind the Bourne film series, Tony Gilroy, takes the helm in the next chapter of the hugely popular espionage franchise that has earned almost $1 billion at the global box office: THE BOURNE LEGACY .  The writer/director expands the Bourne universe created by Robert Ludlum with an original story that introduces us to a new hero (Jeremy Renner) whose life-or-death stakes have been triggered by the events of the first three films.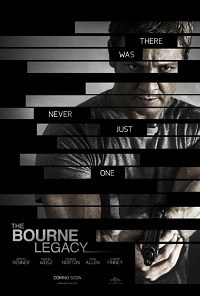 Good luck!
No more submissions accepted at this time.