We have advance passes to see SNOW WHITE AND THE HUNTSMAN starring Kristen Stewart, Charlize Theron and Chris Hemsworth on Tuesday, May 29 at 7:30 PM at AMC Studio 30 and we want you to have them!
All you have to do is fill out the information below and you'll be entered into a random drawing for two passes to see the movie. Winners will be chosen on Monday May 28.
Synopsis: Kristen Stewart plays the only person in the land fairer than the evil queen (Charlize Theron) out to destroy her. But what the wicked ruler never imagined is that the young woman threatening her reign has been training in the art of war with a huntsman (Chris Hemsworth) dispatched to kill her. Sam Claflin joins as the prince long enchanted by Snow White's beauty and power.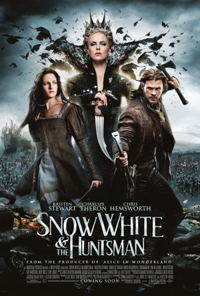 Good luck!
No more submissions accepted at this time.