We have advance passes to see HORRIBLE BOSSES 2 in Kansas City and we want you to have them!
The advance screening is Thursday, November 20 Dickinson Palazzo 16 (8601 W. 135th St., Overland Park) at 7:30 pm and all you have to do to enter the random drawing for passes is go here.
Synopsis: Dale, Kurt and Nick decide to start their own business but things don't go as planned because of a slick investor, prompting the trio to pull off a harebrained and misguided kidnapping scheme.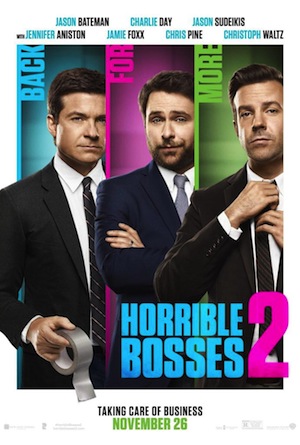 Good luck!