We have passes to see "Sanctum," a 3D movie produced by James Cameron, on Tuesday, February 1 at 7:30pm at AMC Studio 30 (119th & I-35) and we want you to have them!
All you have to do is fill out your name and info in the form below and we'll pick random winners on Wednesday, January 26.
Synopsis: An underwater cave diving team experiences a life-threatening crisis during an expedition to the unexplored and least accessible cave system in the world.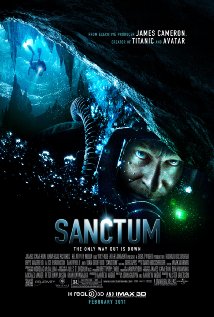 Good luck!
cforms contact form by delicious:days