We have passes to see the new Nicolas Cage flick DRIVE ANGRY 3D and we want you to have them!
The screening is Thursday, February 24 at the AMC Independence at 9pm.
Winners will be chosen at random on February 18.
Synopsis: In DRIVE ANGRY, Nicolas Cage stars as Milton – a hardened soul who broke out of hell to find the cult that killed his daughter and kidnapped her baby. He joins forces with Piper (Amber Heard) – a sexy waitress with a '69 Charger, who's also seeking redemption of her own. The two of them are hot on the trail of the deadly leader of the cult (Billy Burke), while being pursued by an enigmatic killer (William Fichtner) who has been sent by the Devil to retrieve Milton and deliver him back to hell.
Rated R for strong brutal violence throughout, grisly images, some graphic sexual content, nudity and pervasive language.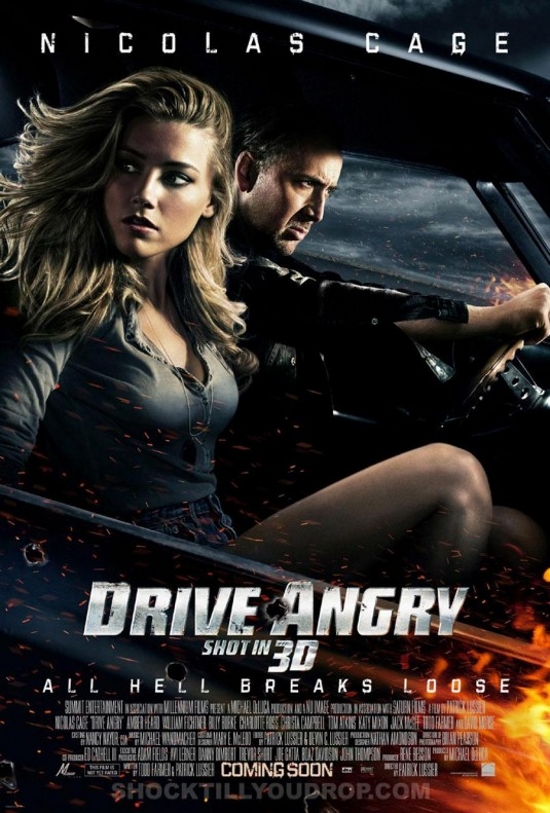 Good luck!
cforms contact form by delicious:days