We have passes to see the new comedy CEDAR RAPIDS starring Ed Helms and John C. Reilly and we want you to have them!
The screening is Wednesday February 16 at AMC Mainstreet at 7:30pm.
Synopsis: Ed Helms stars as a down-and-out insurance salesman who goes to bat for his fellow employees at a trade conference in this Miguel Arteta-directed comedy co-starring John C. Reilly and Sigourney Weaver.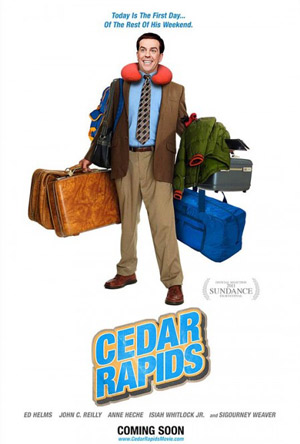 All you need to do is sign up below and we'll have a random drawing on Monday, February 14 to determine the winners!
Good luck!
cforms contact form by delicious:days