We have passes for you and a guest to attend an IMAX screening of James Cameron's "Avatar" on Thursday, December 17 at 7:30pm at AMC Barrywoods 24.
All you need to do is fill out the form below and winners will be picked at random on December 11.
In the epic action adventure fantasy "Avatar," James Cameron, the director of "Titanic," takes us to a spectacular new world beyond our imagination. On the distant moon Pandora, a reluctant hero (Sam Worthington) embarks on a journey of redemption, discovery and unexpected love–as he leads a heroic battle to save a civilization.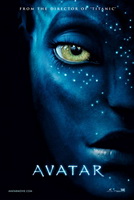 Good luck!
cforms contact form by delicious:days