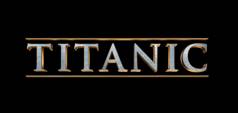 James Cameron's Titanic is the second-highest grossing movie of all time, and we know there are Titanic fanatics out there who are excited about its 3D re-issue in theaters on April 4.
It is one of only three films to have received a record 11 Academy Awards – including Best Picture and Best Director; and launched the careers of stars Leonardo DiCaprio and Kate Winslet.
We have two advance passes to see a free sneak preview of Titanic 3D on Tuesday April 3 at one of four Kansas City 3D AMC Theatres: AMC Barrywoods 24 , AMC Olathe Studio 30, AMC Town Center 20, or AMC Independence Commons 20.
Here's how to win:
Submit a short video of yourself (cell phone video, FlipCam, web cam, whatever!) re-enacting part(s) of "Titanic" and we will pick the best (be it most sincere or funniest) video.
The winner will receive two passes to the Titanic 3D sneak preview next Tuesday night and a "Titanic 3D" t-shirt.
One runner up will receive a Titanic 3D t-shirt and poster.
That's it! Fill out the form below and add your video URL.
Good luck!
No more submissions accepted at this time.