We have passes to admit one carload of people for free to the Boulevard Drive-In (1051 Merriam Lane, KCK) to see ROCK OF AGES free before it opens in theaters!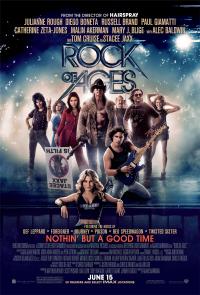 All you have to do to win a carload pass to this screening is to go here, register as a user, and download your free pass!
The ROCK OF AGES Boulevard Drive-In Party is 9:00pm June 14 at the Boulevard Drive-In, which is the first 4K digital cinema drive-in theater in the country. Its projector is four times the resolution of Blu-ray/HD and the sound is DTS — all digital.  The Boulevard Drive-In is located on 1051 Merriam Lane in Kansas City, KS.
Before the movie, an "air guitar showdown" will be held at the drive-in and broadcast live on the big screen! Anyone can enter and the winner will be automatically entered into The 2012 US Air Guitar Championships – Kansas City Regional, for a chance to go to USAG Nationals and win a special-design ROCK OF AGES Jackson J352 Kelly model guitar! Click here for rules/contest info.
Synopsis: Under the direction of Adam Shankman ("Hairspray"), New Line Cinema's feature film adaptation of the smash hit Broadway musical "Rock of Ages" comes to the big screen."Rock of Ages" tells the story of small town girl Sherrie and city boy Drew, who meet on the Sunset Strip while pursuing their Hollywood dreams.  Their rock 'n' roll romance is told through the heart-pounding hits of Def Leppard, Joan Jett, Journey, Foreigner, Bon Jovi, Night Ranger, REO Speedwagon, Pat Benatar, Twisted Sister, Poison, Whitesnake, and more.
The movie musical stars Julianne Hough ("Burlesque"), with actor/singer Diego Boneta in his feature film debut, Russell Brand ("Arthur," "Get Him to the Greek"), Oscar® nominee Paul Giamatti ("Cinderella Man"), Academy Award® winner Catherine Zeta-Jones ("Chicago"), Malin Akerman ("The Proposal") and R&B queen Mary J. Blige, with Oscar® nominees Alec Baldwin ("The Cooler") and Tom Cruise ("Born on the Fourth of July").
Go here now and register for your free carload pass!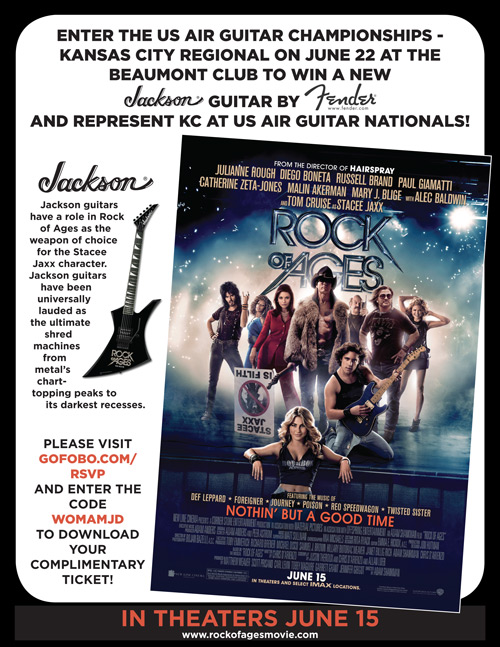 Winner of the ROCK OF AGES air guitar showdown automatically advances to the The 2012 US Air Guitar Championships – Kansas City Regional Friday June 22 at the Beaumont Club!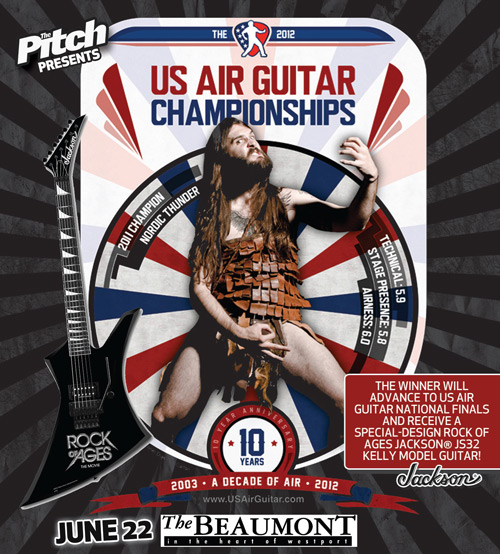 Get your free carload pass now!