Congratulations to Jessika Black from Omaha, NE! She won the phone in a random drawing!
You know when promotional product tie-ins for movies are cool? When we are able to give our readers something cool like a brand new LG cell phone.
That's just what we want to do for you.
If you have Verizon Wireless as your phone carrier, and you'd like a cutting-edge phone with a full QWERTY keyboard and camera/camcorder, then this is the giveaway for you. Just fill out the form below and we will have a random drawing on July 1 to determine the winner!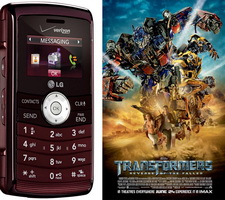 Verizon Wireless LG enV3 (VX9200) cell phone
Phone features:
Full, compact QWERTY keyboard. 2.6″ internal screen; slim design
The perfect new phone for text messaging fanatics. Slim and feature-packed, the enV3 boasts a full, compact QWERTY keyboard with large, widely-spaced keys and a 2.6″ internal screen for easy, breezy texting. There's a 3.0 megapixel camera and camcorder, music player, and a Favorites key to connect with most frequent contacts in a flash!
- 3.0MP Camera & Camcorder with Flash
Take great pictures and videos with the 3.0MP camera & camcorder even in low-light situations with the included flash!
- Music Player
Enjoy your favorite tunes wherever you go, right on your phone.
- Compact QWERTY Keyboard
This miniature version of a computer keyboard lets serious communicators dial and text at lightning speed.
- MicroSD Memory Port
Gives you ample storage space for your multimedia needs so you can load up your phone with pictures, videos, music, and more.
- Large External Keys for Easy Dialing
The external dialing pad features large, widely spaced keys to make accurate dialing quick and easy.
- Bluetooth Stereo Capable
Stream music from your computer to your phone's music player, and listen wirelessly with a Bluetooth stereo headset.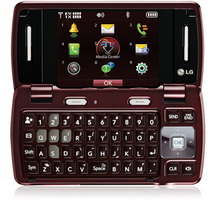 Be sure to visit www.uncoverlg.com, your mission control for games, content and more!
cforms contact form by delicious:days