We have advance passes to see Wes Anderson's new movie THE GRAND BUDAPEST HOTEL Wednesday, March 19 at 7:30 PM at Tivoli Cinemas and we want you to have them!
All you need to do is register here and the random winners will be notified by email!
THE GRAND BUDAPEST HOTEL
THE GRAND BUDAPEST HOTEL recounts the adventures of Gustave H, a legendary concierge at a famous European hotel between the wars; and Zero Moustafa, the lobby boy who becomes his most trusted friend.  The story involves the theft and recovery of a priceless Renaissance painting; a raging battle for an enormous family fortune; a desperate chase on motorcycles, trains, sleds, and skis; and the sweetest confection of a love affair – all against the back-drop of a suddenly and dramatically changing Continent.
OPENING DATE:          In select theatres Friday, March 21
Rated R for language, some sexual content and violence.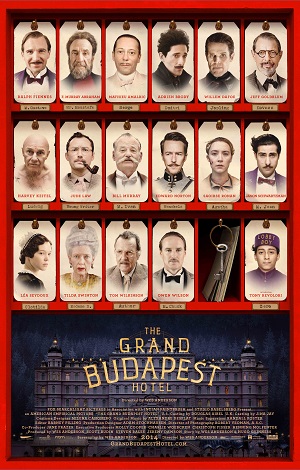 Good luck!