We have advance screening passes to see EXODUS: GODS AND KINGS in 3D and we want you to have them!
The 3D screening will take place on Thursday, December 11 at 7:00 PM at Cinemark Merriam. To win tickets, enter the random drawing at this link.
Website: www.exodusgodsandkings.com
Opening Date: Friday, December 12, 2014
Facebook: www.facebook.com/exodusmovie
Twitter: @ExodusMovie  #ExodusMovie
Rating: Rated PG-13 for violence including battle sequences and intense images.
Synopsis:
From acclaimed director Ridley Scott (Gladiator, Prometheus) comes the epic adventure EXODUS, the story of one man's daring courage to take on the might of an empire.  Using state of the art visual effects and 3D immersion, Scott brings new life to the story of the defiant leader Moses (Christian Bale) as he rises up against the Egyptian Pharoah Ramses (Joel Edgerton), setting 600,000 slaves on a monumental journey of escape from Egypt and its terrifying cycle of deadly plagues.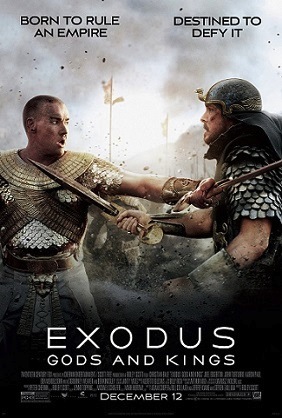 Good luck!